Evaluate
Weigh the pros and cons of technologies, products and projects you are considering.
Salesforce for B2C helps tire maker grab consumer traction
Ironically, as a legendary consumer brand, BFGoodrich hadn't directly interacted with its customers much over the years. The company left that job to retail sellers.
The tire manufacturer's relationship with consumers had been colored by an industry sales model in which consumers usually buy their tires from stores, physical and online. Tire companies focus on advertising -- indirect communication with targeted customers at best.
That traditional approach began to change when BFGoodrich, a subsidiary of French tire giant Michelin, kicked off a Salesforce for B2C campaign using Salesforce Marketing Cloud features.
"We've really changed the way we interact with our consumers," Scott Robbins, demand generation and insights manager for BFGoodrich, said in this video recorded in September at Salesforce's Dreamforce 2018 conference in San Francisco, in which Salesforce marketing automation tools were top of mind.
Starting about two years ago, the tire company, using the Salesforce for B2C technology of Marketing Cloud, started transitioning from one-to-many to one-to-one messaging.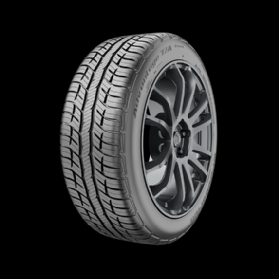 "We've shifted from advertising-focused to interactions-focused and actually progressing consumers through a journey based on what's relevant and timely to them," Robbins said, "instead of just pushing messages into the market and hoping that it worked."
To augment the Salesforce for B2C strategy, Robbins said he's interested in some of the CRM vendor's upcoming technologies, particularly data science tools. Salesforce is incorporating features from Datorama, a media analytics and reporting software vendor Salesforce acquired in July 2018 in part to beef up its Salesforce Marketing Cloud features.
Robbins said he's watching how that acquisition develops into Salesforce Marketing Cloud features and looks forward to getting "the ability to go in and very quickly see what's happening in near or real time, and pull out the most engaged audiences."
"You can take those audiences and build on them for your social channels, your advertising channels," he said.
View All Videos