Share this item with your network:
Technology insights for the data-driven enterprise

Fotolia
Roofing company shatters the ceiling on sales technology
Kelly Roofing turned to Microsoft Dynamics to increase communications among salespeople and the back office -- and improve customer service.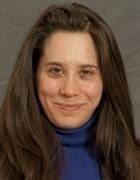 By
When Kelly Roofing began to expand in 2012, the Naples, Fla., company hit a wall. Although it was gaining more customers, it was compromising its ability to serve them well. Dispersed information and manual tasks were hindering growth.
But company president Ken Kelly wasn't about to add salespeople. Instead, he wanted to use sales technology to make operations more efficient and tighten the connections between the front and back offices. "Sales, if done right, is really the operations cycle," Kelly said.
So Kelly decided to buy customer relationship management technology to centralize and automate tasks. After weighing options like Zoho, SugarCRM and Salesforce.com, Kelly picked Microsoft Dynamics in the cloud.
With Dynamics, Kelly said, communication between sales, customers and the back office is far more fluid: Salespeople can show options and draw up a proposal for a new roof on-site at a customer's home -- and communicate that information to get appointments set up, materials ordered or a customer order dispatched without lots of manual data re-entry. Having all departments access the same information in a common system is central to that process -- and to enabling quality customer service.
But the company has gone even further with sales technology to mobile-enable its team, which helps with customer service -- big time. The company uses satellite and geographical information system mapping to generate automatic roofing measurements, so project managers don't have to "get up on a roof with a tape measure." Salespeople are outfitted with tablets and other mobile devices in their trucks; they can go from proposal to closing a deal on-site. "A salesperson can show a video of what we can do, show pictures of the problem. He can really lay out what's going on and the right way to fix it on-site," Kelly said. The salesperson can also draw up cost proposals and initiate work orders before even leaving a prospect's driveway.
Kelly also chose Dynamics because he has invested in Office 365, the productivity apps suite, and SharePoint Online. By integrating SharePoint and Dynamics, Kelly has customized workflows and alerts to capture the entire lifecycle of the sale: A job that's in progress "automatically notifies suppliers of materials needed, it registers warrantees with the manufacturers for us and invoices the customer, and it is our follow-up with payments from customer," Kelly said.
In the future, though, Kelly wants even greater integration between Dynamics and Office 365. "I wish the products talked more to each other. I don't like the idea of silos where you have to re-enter information in each system." He would also like greater multichannel integration with his CRM system. If a customer wants to book an appointment and discuss options by text, it would be ideal if that text data were documented in Dynamics without requiring manual re-entry.
But Kelly also foresees customer self-service becoming a main source of sales. Today, the company has an after-hours hotline for roof leaks, but he envisions a time when customers will be able to go online and price out roofing options, draw up a proposal, even order a roof "without ever speaking to a salesperson," he said.
Kelly said that bringing sales technology to a traditionally trade-oriented business has been a clear boost for customer service -- Kelly Roofing has doubled sales from $6 million to $13.8 million since 2012 -- but also a surprise for the customer base.
"I'm a roofer," he said. "Roofers aren't supposed to be tech-savvy. We're usually supposed to be on parole, I think. But in my industry, if you do something just a little bit right, everyone takes notice."
Dig Deeper on Sales technology