Share this item with your network: Technology insights for the data-driven enterprise

James Thew - Fotolia
Evaluate
Weigh the pros and cons of technologies, products and projects you are considering.
Location-tracking apps help pinpoint customers, workers
With the power of location-tracking apps, businesses are able to enhance customer service and sales.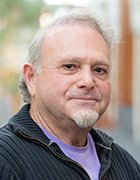 By
Imagine you're the owner of several concession stands in a professional football stadium. During halftime, one of your customers waits in a long line with his two impatient children. He's checking his iPhone and is about to answer a text from his wife, seated in section 308, when a personalized message from your establishment appears on his screen offering him a coupon for free ice cream sundaes with his upcoming purchase.
"How do they know I'm standing here?" the bewildered customer mutters to himself. Could it be coincidence? No way. A bit scary? Maybe. Good timing? No doubt. That's location-based services, or LBS, in action. When used correctly, location-tracking apps help concessionaires, retail stores and insurance companies to know exactly who and where their customers are and, most important, when to send a tailored message to a customer's mobile device. Using wireless technologies such as GPS, Wi-Fi, beacons and even light beams, LBS can be a potent customer service and sales tool. Or they can be a turnoff for customers, depending on how they're used -- or abused.
In her cover story for the October issue of Business Information, executive editor Lauren Horwitz reports on several enterprises experimenting with LBS. From sports venues to movie theaters, she guides you through many of the early, yet creative, location-tracking apps that organizations are deploying and some of their results. "We're constantly trying to balance what is useful and provides a great experience," explained Daniel Brusilovsky of the NBA's Golden State Warriors. "It has to work … at the right time in the right place."
Beyond marketing and sales, organizations employ LBS technology to improve worker efficiency and streamline operations. In another feature, reporter Ed Burns reveals how one major hospital's location-tracking system, which follows and helps refine the floor movements of nurses during their shifts, has significantly reduced the time between patient room visits and improved patient care through better balancing of nursing workloads.
In the delivery business, companies such as Con-way Freight use location-tracking apps to track drivers, their deliveries and time between stops. With the gathered data, Con-way's sales team was able to negotiate a more favorable contract with a long-time customer, said analyst Andy Cain. Find that story, and much more, in the latest issue of Business Information.
Dig Deeper on Customer relationship management (CRM)