How to make your Dreamforce conference experience less overwhelming
The annual Salesforce user event has grown from a small conference to overrunning San Francisco's city center. Expert Brent Leary has advice to get the most out of Dreamforce.
We're less than a month away from Dreamforce 2017, so now's a good time to start getting ready. Because of its...
Continue Reading This Article
Enjoy this article as well as all of our content, including E-Guides, news, tips and more.
size, you can't just fly to San Francisco and improvise at the event, scheduled for Nov. 6-9.
I attended my first Dreamforce conference in 2004 as a newly credentialed Salesforce-certified implementation partner. There were approximately 2,500 attendees that year. I spoke for the first time at Dreamforce in 2009, where there was somewhere in the neighborhood of 25,000 attendees. This year will mark my 10th Dreamforce conference, which I've attended as a speaker, moderator, analyst and partner.
With all that Dreamforce experience under my belt, I've learned a few tips to pass along to the 175,000 others attending this year, especially first-timers.
Watch the Salesforce Einstein news
There's usually a breakout technology that captures the spotlight at each Dreamforce conference. In 2014, Wave Analytics seemed to take center stage; the next year, it was the Salesforce IoT Cloud. Last year's Dreamforce conference was the coming-out party for Salesforce Einstein, the company's artificial intelligence (AI) technology. And while each year has traditionally had a new spotlight theme, Einstein promises to be a renewed Dreamforce focus in 2017.
This year will be more about how Salesforce is integrating Einstein across the different Salesforce Clouds to affect more of the customer lifecycle. The move reinforces how critical Salesforce feels AI is in all its forms -- machine learning, deep learning, natural language processing and natural language understanding, etc. -- to the company's ongoing success.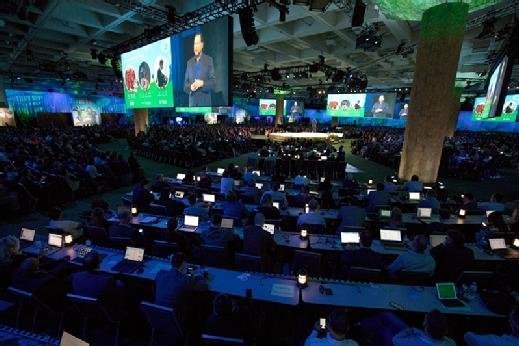 One thing to look out for is just how integrated Einstein is into the various platforms, what case studies are highlighted during the general keynote, as well as the product keynotes, and what future roadmaps reveal about Einstein.
Also, I'm looking to see if there are any indicators that Einstein will help the IoT Cloud re-emerge, since it felt like it was de-emphasized after its initial rollout. I believe that AI and the internet of things (IoT) should feed off of each other and create an important combination, as data coming from connected devices should feed AI platforms the data needed to uncover important insights.
But with the IoT Cloud coming out before Einstein, the foundation wasn't in place for IoT Cloud to hit its stride. That has changed with Einstein, and the commitment Salesforce has dedicated to it, and I'll be looking for signs that IoT Cloud will be boosted by that commitment.
One area that I'm taking a personal interest in is what's going on with voice-first device integration with Salesforce platforms. While Salesforce has been at the forefront in evangelizing AI since Einstein's introduction, I haven't seen as much attention on voice-focused conversational interfaces.
Other companies, like Pegasystems, Oracle and other industry players, have begun focusing efforts on integrating voice-first devices, like the Amazon Echo line, Google Home and others, into their customer engagement ecosystems. So I am keen to check out the Dreamforce conference session on how Salesforce is using Amazon's Alexa internally, and how they created a voice interface using Heroku. That may be an indicator of a greater strategy for this hot topic.
Set a Dreamforce conference agenda
The first couple of Dreamforce conferences I went to, I didn't worry about figuring out my plan of attack for what I wanted to see. But, now, it's a must. There are literally more sessions this year than people who attended my first Dreamforce, with more than 2,800 sessions spread across more than 20 tracks, including 16 product keynotes.
Because the conference has taken over the whole city of San Francisco, many of the sessions are held at hotels that could be blocks away from the Moscone Center. Do yourself a favor: Go to the event website and check out the Agenda Builder page to find the sessions you want to attend ahead of time. And you'll also want to download the Dreamforce app when it is available.
Sessions are categorized by product, functional area, industry focus and your role with your organization. For example:
Product sessions include more than 600 focused on Sales Cloud, more than 400 on Service Cloud and more than 200 on Marketing Cloud.
Focus areas include more than 500 innovation sessions, 260 enterprise-focused sessions, more than 200 integration sessions and more than 180 intelligence-focused sessions.
Industry-focused sessions include more than 400 focused on high-tech, more than 170 on financial services and more than 140 on manufacturing.
Role-focused sessions include 600 Salesforce Administrators sessions, more than 350 sessions for Developers and over 160 sessions for Technical Architects.
There are also Salesforce on Salesforce sessions, which are usually very well-attended. During these sessions, the company presents how it uses its own platform in various functional and technical areas. With more than 80 sessions, the Salesforce on Salesforce sessions present great opportunities to learn not just how to use Salesforce apps to do things, but also the rationale for doing things a certain way.
Exhibition and networking game plan
I'd suggest making sure you spend some time on the exhibition floor during Dreamforce. More than 400 Salesforce partners who've built thousands of solutions that integrate with Salesforce platforms will be there. This is a great opportunity to check out demos on how these apps integrate to extend Salesforce's core capabilities, and to ask questions in order to make buying decisions.
With 175,000 people projected to attend this year's Dreamforce conference, pretty much everybody in the industry will be there -- or, at least, that what it feels like. Every vendor is present in some way, whether the company is an official sponsor or has rented space for parties, gatherings and all kinds of networking events. Lots of deals are being done, connections are being made and partnerships are taking off. So, if you want to get further entrenched in the Salesforce ecosystem, or begin making inroads into it, find out who's going to be at what event, and build that into your agenda.
There is so much going on at Dreamforce that there is absolutely no way to take it all in, so start mapping out your four days now. Don't plan on getting much sleep, as you could be doing something literally every hour of the trip. Get in line early for the keynotes, as it can get hectic standing in those long lines. If you follow all of these tips, you'll get more out of your Dreamforce experience -- and you'll have more fun, as well.