Gajus - Fotolia
Manage
Learn to apply best practices and optimize your operations.
Best practices for call center monitoring
To create the foundation for an advanced quality monitoring program, contact centers need to invest in call monitoring and speech analytics software.
Call centers are a critical part of customer service organizations. Agents in these departments -- ambassadors of the organization -- respond to large call volumes on a daily basis, interact with customers and collect feedback to pass on to the business.
A call center monitoring program can help businesses support the transition of the call center from an expense center to a strategic asset by ensuring representatives effectively resolve customer issues and capture customer feedback.
Many organizations have basic quality monitoring programs but often struggle with transitioning to a more advanced one. Businesses must identify the benefits of an advanced monitoring program and implement some key best practices to support this journey.
What is a call center monitoring program?
A basic call quality monitoring program consists of listening to phone calls between customers and call center representatives and providing feedback to improve agent performance.
An advanced quality monitoring program provides two additional key benefits:
the opportunity to determine why customers call and facilitate action plans to address the root cause of the customer inquiries; and
the opportunity to analyze tools that agents use to resolve customer issues and identify potential enhancements to those tools to improve the agent experience and provide more accurate and timely responses to customers.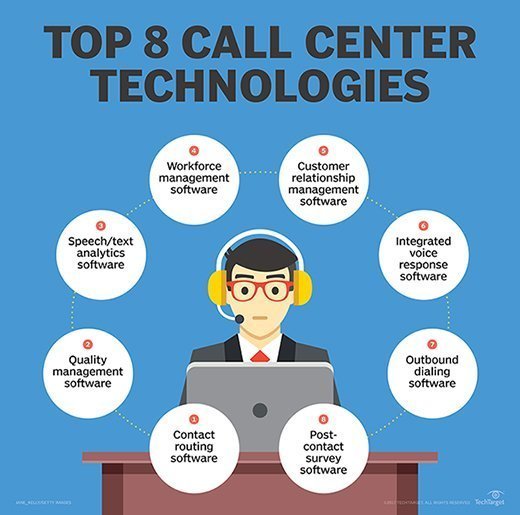 Technology necessary to support an advanced call center monitoring program
The foundation of a successful advanced quality monitoring program is a strong basic quality monitoring program.
Call monitoring software is a necessity in a basic quality monitoring program, enabling a team of analysts to listen to a sample of recorded phone calls the contact center receives and score each one using an electronic form.
The ability to capture the screens that contact center agents use is also critical to support a basic quality monitoring program. Screen captures enable analysts to:
observe how agents interact with desktop tools;
identify opportunities where agents can improve a process or transaction; and
identify how businesses can improve desktop systems and tools to streamline processes and improve the customer experience.
A challenge with a basic quality monitoring program is that it is very labor-intensive, limiting the number of phone calls that businesses can monitor. Most contact centers can only monitor a handful of calls per agent, which does not provide an adequate sample to truly identify how a representative consistently performs.
Adding a speech analytics tool to the monitoring software … is the next step for businesses to move from a basic to advanced quality monitoring program.
Adding a speech analytics tool to the monitoring software provides a number of benefits and is the next step for businesses to move from a basic to advanced quality monitoring program. Speech analytics enables the analysis of large volumes of phone calls where specific words, phrases, patterns and tones can be systematically analyzed.
Speech analytics tools help businesses evaluate all phone calls for an agent and therefore can identify overall patterns where an agent may not provide the best service or struggles with certain types of inquiries. Speech analytics can also identify recurring types of phone calls. Businesses can run a query that provides 100 calls where customers have similar issues with a product. Analysts can then listen to those calls to identify the root cause of a problem with a product or service and resolve it.
Speech analytics can also provide reports such as word clouds -- a collection of words in different sizes depicting the frequency that they appear in calls -- so organizations can better identify customer expectations and sentiment communicated during phone calls.
Additional attributes of an advanced quality monitoring program
Speech analytics is only the tip of the iceberg in an advanced quality monitoring program. There are a number of other attributes that businesses should also implement to drive customer satisfaction:
Provide feedback to agents on 100% of monitored calls. For calls that businesses monitor via analytics, a scorecard -- a tool that measures customer service and agent performance -- is sufficient. However, businesses should provide timely feedback and coaching on calls that analysts monitor, instead of waiting for a monthly review. Organizations should provide feedback and coaching on both areas of strength and areas of opportunity.
Enable agents to listen to and score their own phone calls. In many cases, agents are the toughest critics of their own work. By enabling agents to listen to and score their own calls, they will have the opportunity to hear how they sound and interact with customers.
Include side-by-side monitoring as part of the quality monitoring program. Side-by-side monitoring enables analysts and supervisors to interact with agents and ask questions immediately following a phone call to gather additional insight into the specific actions during the customer interaction, including any gaps in the tools that are used.
Use real-time speech analytics. Real-time speech analytics analyzes phone calls as they happen and can identify calls when the customer and/or agent may become frustrated. The speech analytics software can then provide scripted suggestions to the problem or alert supervisors to intervene to help resolve the situation before it escalates.