Share this item with your network: Technology insights for the data-driven enterprise

iSTOCK/GETTY IMAGES
Manage
Learn to apply best practices and optimize your operations.
Why your software selection process needs an adjustment
Companies' software selection processes often focus too much on features and functions and not enough on future enhancement and integration.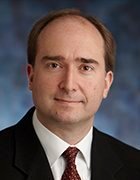 By
You're at the vendor selection stage of a project to replace a legacy system. Well-trained sales representatives from leading software companies are invited to demo their products for you. Then a vendor makes the suspect statement, "Sure, our software can do that" whenever it's asked about functionality.
Vendors talk about cloud, mobile, social, business intelligence: They hit all the buzzwords. Key project team members evaluate each product based on business needs and requirements. All that information is entered into a scorecard, which accounts for license and implementation costs, as well. One of the vendors' candidates comes out ahead and is awarded the contract.
Does this scenario sound familiar? That's because it describes how most companies select software suppliers. It's not a bad approach, but the criteria are biased toward functionality and initial investment. Factoring in these criteria alone, though, is myopic when you consider that you'll keep that software for the next 10 or 20 years.
According to Susan Galberaith and Andy Kyte at research firm Gartner Inc., after 15 years, the original project cost will be somewhere between 2% and 16% of the total cost of ownership. In fact, I replaced one of my legacy systems in 2009 and have already spent an additional 286% of the original investment with the same vendor since. The original investment is now only 26% of what I've spent with that software vendor, with only five years since the go-live date.
About a third of that 286% is annual maintenance and support fees, as expected. The balance is largely consulting fees for enhancements and integration with other systems.
You might argue that enhancement spending could have been avoided if (1) we had selected a product with a better fit, or (2) we had changed our business process so enhancements wouldn't be required in the first place. Well, as described above, the whole selection process was geared to maximize fit, so that first argument doesn't apply. About changing business process to adopt the system, how realistic is that in today's business operations, really?
Choosing the right priorities
The conclusion here is that software selection should focus on evaluating efforts to integrate it with other systems, as well as availability and the price of consulting in the local market for ongoing software enhancements. Functionality is obviously important. But from a cost perspective, it's not as high a priority.
When software criteria are biased toward functionality and initial investment, the selection process can be myopic.
You may want to reduce your functionality review efforts during software selection and use the time to understand what it will take to create interfaces between the new software and other existing systems. And as you do so, scan the local consulting market for expertise on the new software as if you were recruiting. Modify your selection criteria so the integration effort and cost of consulting are weighed proportionally to what they represent in the total cost of ownership.
If it all fails, and your business stakeholders still insist on selecting software based on functionality alone, make it clear that the higher total cost of ownership ought to be justified by productivity or growth beyond what's already in the business case.
A smart shopper's guide
To avoid spending more over the long term on software, adjust your selection habits. Here are some pointers:
• Evaluate what it will take to integrate new software with existing systems.
• Calculate staff training time and expense.
• Determine how much you need to spend on consulting services for future enhancements.
• Encourage business execs who want to focus on functionality to justify it in the business case.
Dig Deeper on Customer relationship management (CRM)