Share this item with your network:
Technology insights for the data-driven enterprise

Fotolia
Why buy Microsoft?
Lots of criticism is leveled against the vendor. It doesn't lead; its software is costly. But there are good reasons to do things the Windows way.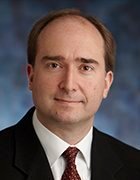 By
Thirty-five years ago, during the days of the mainframe, corporate software selection generally centered on IBM. Big Blue's dominance at the time -- sometimes portrayed as an Orwellian control over the market -- gave way to pluralism in the market as new trends and needs in software emerged.
Along came the ERP era, for example: SAP and Oracle were established as new leaders. Later, we saw the CRM phase (remember Siebel CRM Systems Inc.?). More recently, cloud computing has become the latest backdrop -- and technology-hype cycle -- in corporate application software. Consider the success of Salesforce.com and NetSuite Inc.
Of course, these new "generations" of application software come to life only to the extent that they provide value to the business. And whether they do has more to do with how the software is used in an environment than which software provider is selected.
Microsoft has often been criticized for its lack of innovation and being a me-too provider in the cloud.
So switching providers is not the key to bringing about expected benefits from technology. In fact, switching software providers is a huge nuisance. While some providers may argue that they are the one-stop-shop for all technology needs, I would argue that Microsoft is an underrated leader, especially if total cost of ownership is given priority in the discussion. So let's explore the reasons to buy Microsoft.
Why buying Microsoft makes sense
As we march into what is arguably the next chapter of technology-enabled business practice, Microsoft has often been criticized for its lack of innovation and being a me-too provider in the cloud and in key business applications, such as CRM and ERP. Many technologists have questioned why a Microsoft purchasing roadmap makes sense when it has rarely been an innovator, but rather, more of a follower. Microsoft has been bitterly criticized for its "halfway" approach to the cloud as well: creating cloud-based versions of its offerings but sometimes offering some features only when customers buy a cloud-based and on-premises license. Others have questioned the company's partner strategy, which appears misaligned and unclear; it's as though Microsoft outsourced its own sales and service to focus on its products.
But if not a leader in some of the cutting-edge technologies that dominate today -- that is, mobile, social and cloud computing -- Microsoft is a willing learner, and once it catches on, it can often perfect on the foundation. This has been the case with Microsoft's platform-as-a-service offering, Azure, as well as Dynamics CRM, which has tripled its market share over the past four years. Microsoft's offerings have three attributes that I would highlight as a competitive advantage:
1. Breadth of product offerings. Microsoft is probably the only provider that offers high-quality software in all areas companies need software for: (1) end user (desktops, tablets, phones); (2) infrastructure (data center, security); (3) databases, (4) framework (Web design, programming language); and (5) business applications (ERP, CRM). It's like building a Lego sculpture: you buy only what you need and the pieces connect well with one another. This speeds implementations, simplifies ongoing maintenance, improves agility and user experience, all ultimately translating into cost savings.
2. Reduced labor cost. Microsoft's partner strategy and extensive presence allows for a competitive specialist market, which lowers labor cost. As an example, the website PayScale shows the median salary of an ABAP programmer in Canada to be approximately $81,ooo, while a comparable .NET programmer would make $55,ooo. That survey included 61 ABAP programmers and 1,160 .NET programmers, which is indicative of the greater prevalence of .NET compared with ABAP programmers in the market. This means faster and higher-quality recruiting.
3. Cloud computing/on-premises flexibility. Microsoft has publically declared that 100% of its products will be available on-premises and in the cloud, and the software will be interchangeable, so companies can work in the cloud and have those changes sync back to their on-premises systems. As with any cloud vendor, you can use the software on the cloud with minimal investment, which is beneficial. But once you reach a critical mass of users, it might be more economical to bring it on-premises, which in Microsoft's case can be done without having to retrain users. Licensing can be optimized. Many other vendors offer cloud and on-premises as well, Microsoft's added value is that integration between cloud and on-premises products is enabled. This is typically the biggest challenge with cloud implementations.
Over the past 20 years, Microsoft has incorporated every new generation of technology that has emerged. While it may be late to the party at times, it always comes through. The three unique characteristics of Microsoft outlined prove that total cost of ownership of its products is lower compared with the competition. So the question really is, "Why not Microsoft?"
Next Steps
Demystifying Microsoft virtual desktop licensing
Windows Intune mobile management roadmap adds Office
Learn more about how Microsoft expanded its cloud ERP roadmap
Discover Microsoft's cloud ERP roadmap
Dig Deeper on CRM strategy and implementation