Share this item with your network: Technology insights for the data-driven enterprise

iSTOCK/GETTY IMAGES
Get started
Bring yourself up to speed with our introductory content.
When it comes to online engagement, the pressure's on
Business as usual won't cut it in a world where the customer has so many ways to reach out to, well, anyone. Business and IT leaders should heed the customer's call.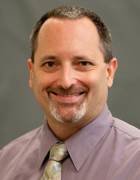 By
I bought my son a gaming headset for his birthday. The thing arrived dead on arrival. Trying to reach the maker's customer support, I found that contact could be made only through an email form, which generated an automated reply, but ultimately no interaction with a live representative. After several days of waiting, I found the company on Facebook and left a subtle message on its wall.
Bingo, instant response.
But for old-school users like me, it still wasn't very satisfying that the traditional channels of communication were unsupported.
The story illustrates a not-so-unusual problem: an inability to interact with customers whenever and however they want. And while more companies, like the handset maker, are looking to Twitter and Facebook for first contact these days, many others are just looking to establish a presence there. The Metropolitan Utilities District of Omaha, Neb., for example, was "stuck" with just a call center while its customers were demanding social and mobile channels of communication. "Even though we are a public utility, we are being compared with anyone in the service industry," said Mark Doyle, MUD's senior vice president and chief information officer, in the feature story in this issue of Business Information. "And we are under pressure to interact differently with our customers."
Social channels are the must-have customer service tools today. They have become as important, if not more so, than phone or email, because more and more consumers are also turning to social media first. It's important to develop a strategy for how to use social channels, how to measure their effectiveness, and how to use them to create a conversation with the customer, explains Brad Martin, vice president of engineering operations and quality at network systems vendor Enterasys.
"[Social media] is part of how we engage with our customer," he said. "It drives two-way communication."
But let's not forget traditional channels, like call centers, or contact centers, as they're now often known. Some online merchants believe that there should be no limit to the amount of service a call center rep should provide. "We encourage our agents to take whatever time needed to help the customer," said Kelly Wolske, a senior trainer at online retailer Zappos.com.
In short, the customer service game is far from over. It keeps moving as the needs of the customer and the technologies change. "We are adapting regularly," Martin said. "You have to, because if you're not, you're dead."
Dig Deeper on Customer engagement