Share this item with your network:
Technology insights for the data-driven enterprise

James Thew - Fotolia
LBS technology still in trial phase for most companies
Companies are trying out location-based services as a way to enhance customer experience. But the technology has a long way to go to realize its full promise.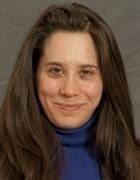 By
It's the age of the customer, and companies are contorting themselves to make customers happy, address their grievances expressed on Twitter and give them deep discounts when pricing or inventory information is inaccurate. But many are also finding that they need to dig deeper into customer data to make the transaction go right.
Enter location-based services (LBS), which use mobile devices such as smartphones, hardware such as beacon sensors and software applications such as marketing automation to communicate with customers based on their location. The idea is that companies can use data on a customer's location to more accurately divine his or her' needs and close the sale. Companies also like LBS technology because they can use it in tandem with other technologies and concepts, including customer personalization tools and mobile wallets. If location can be a proxy for needs and wants, companies are betting on it to be an accurate proxy.
Consider Oracle Arena in Oakland, Calif., where the NBA's Golden State Warriors' play their home games. The arena is outfitted with beacon sensors used to send fans entering the building special offers such as seat upgrades. It's serving as the proving ground for a new venue to be built in San Francisco by 2018 that also will be outfitted with LBS technology.
The Warriors saw results from LBS pilots conducted last season. About 15% of stadium seat upgrades, for example, came from beacon notifications. This season, the Warriors will experiment with Li-Fi technology, which uses light to transmit data. The light beams could stream discounts or information to the mobile devices of fans in the arena, much like the beacon sensors around the stadium.
It's about driving the behavior, then figuring out the marketing strategy to do that.

Daniel BrusilovskyDigital initiatives lead for the Golden State Warriors
But not all notifications are a slam dunk. Beacon notifications about free popcorn with the purchase of a pizza slice haven't been successful.
"We are still experimenting to see what works and what doesn't," said Kenny Lauer, the Warriors' vice president of marketing and digital. The organization's stated philosophy is to tailor marketing efforts to the result it wants to create. For example, if a certain portion of Oracle Arena is sparsely populated, the Warriors marketing team might try to get fans to upgrade tickets from section 202 to 118, with an offer at a concession stand nearby to encourage the upgrade.
"It's about driving the behavior, then figuring out the marketing strategy to do that," said Daniel Brusilovsky, digital initiatives lead for the Warriors.
Timing and content of beacon notifications have to be pitch perfect to work for Regal Entertainment Group, which is based in Knoxville, Tenn. The movie-theater operator is considering beacon technology for its chain of movie theaters, but it's treading carefully. Timing the message properly is a key factor. "Once people walk into the auditorium, we don't want them to be on their cell phones," said Michael Carroll, manager of mobile, Web and emerging media at Regal.
Proper timing could help companies realize LBS' ultimate objectives: enhancing customer experience and increasing sales. Take the high-end retailer Nordstrom, based in Seattle, which is experimenting with beacons in its dressing rooms with a technology-enabled mirror. The mirror lets customers browse items as they stand before their image. Customers can price items, look for alternate sizes or see complementary items available in the store, augmenting and enhancing the service of in-store sales associates.
Most of these examples are still on trial. Why? The reality is that LBS technology has a long way to go in truly appealing to customers. According to some data, customers are inclined to divulge their location on a smartphone in exchange for a product discount, but other data indicates that consumers have essentially surrendered to the tidal wave of encroachments on their data profiles. They seek discounts because they're resigned to the idea of their data being used for business insight. And that's not the attitude companies want to instill in their customers.
Dig Deeper on Customer relationship management (CRM)