Share this item with your network:
Technology insights for the data-driven enterprise

olly - Fotolia
Is the CIO a shoo-in for the chief digital officer role?
The rise of the digital business has brought about an addition to the c-suite: the chief digital officer job. There are reasons for and against moving the CIO into the role.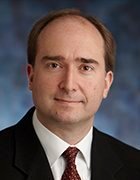 By
Businesses are digitizing -- or swiftly being replaced by competitors that are.
Industries such as financial services and media figured this out years ago by digitizing their products. Retail and taxis, which were purely physical industries initially, now have to compete with Amazon and Uber -- two companies that were born in the digital era. Nike recently announced that it will create a "digital ecosystem that flows through all it does" -- not only digital products and services, but also sales, manufacturing, marketing and so on. Making the shift is imperative, but hardly turnkey.
Indeed, 62% of the 2,000 respondents to a recent survey by Accenture said they are investing in digital technologies, and 35% are comprehensively investing in digital as part of their overall business strategy. But digitizing isn't a matter of simply flipping a switch and stepping into the modern era. Companies need infrastructure and key staff to get there.
Core to success in digital business is competent digital leadership, which is sometimes encapsulated in the chief digital officer role. This position requires a solid digital knowledge, as well as the ability to run a business.
Why a CDO is poised for leadership
When the CIO role came into vogue, it was out of the recognition that technology decisions were intertwined with business strategy. Similarly, today, there is recognition that data is the currency of doing business, and strong leadership requires someone at the helm who can navigate complex data sources.
In the digital world, customer information comes from unstructured sources that are difficult to capture in the columns and rows of a database, such as social media, browsing patterns and blogs. Customer information also comes from company databases -- or structured data. Good analytics tools can combine structured and unstructured data to create customer-centric operations.
Because they have a dual digital-business role, CDOs are well-positioned to understand all these sources of data.
Because they have a dual digital-business role, chief digital officers (CDOs) are well-positioned to understand all these sources of data. They're then tasked with bringing them together in a strategic picture to capture new customers and retain old ones; improve products and enhance service delivery -- in short, to provide better customer experience. No doubt, this is a clear business objective for any C-level leader, not just the chief digital officer role.
CDOs can use analytics tools to continuously enhance the company's products and processes. For example, a brewery in San Francisco determined that nonalcoholic beer consumption increased significantly at the beach area whenever the weather was good at the beach and bad in the city. The brewery used analytics tools to match social media analytics data, which is data on conversations on social platforms, and weather forecast data -- both of which are unstructured, along with consumption records, or structured data. With that insight, the company adapted its manufacturing and distribution processes accordingly, and saw substantial growth.
Keep in mind, however: With great power comes great responsibility. The more information about customers that a company has, the higher the concerns about customer privacy and data breaches. Consider how devastating it would be to Uber if the customer credit card data in its systems were to be hacked. Home Depot, on the other hand, experienced a data breach, and nonetheless continues to lead in its industry. Digital businesses depend more on security than their physical peers.
CIOs have plenty of experience with security. And analytics. And technology, in general. They also know the business. So, aren't they the best candidate for the chief digital officer role? There are arguments for and against that.
Arguments for making the CIO the CDO
The chief digital officer job involves figuring out how to use technology to turn the business from physical to digital. CDOs need to know what's possible in terms of using technology to interact with customers, and how to make that happen. Albeit primarily focused on internal processes, good CIOs have been doing exactly that for years.
CIOs have well-established relationships with technology suppliers, including developers and IT infrastructure providers, as well as internal peers, such as marketing, sales and operations. Having these partnerships in place is a key accelerator to executing a digital business strategy.
Arguments against moving the CIO to the CDO job
Historically, CIOs have focused on maintaining, improving, and sometimes replacing IT infrastructure and legacy systems. When new technology is introduced, the role of IT is to make it all work together -- that's where CIOs thrive. CDOs, on the other hand, are about breaking legacy paradigms and using new technology in new ways. Legacy constraints might hinder innovation, so they should be ignored -- at least initially. That's the opposite of what CIOs have done throughout their careers.
CIOs have historically focused on process, information governance, reliability, scalability, security and cost-effectiveness. IT projects -- Agile included -- are conducted in a formal and structured way. Scope, cost and time are the key variables. In contrast, those in the chief digital officer role need to operate more like marketing departments in being adaptive, experimental and fast. Usability and time to market are more important than longevity and efficiency. Growth trumps cost savings.
With the advent of social, mobile analytics and cloud, technology has been democratized. The cloud, in particular, allows anyone to deploy complex software with minimal knowledge, effort or investment. CDOs need to know what's possible with technology, but not necessarily how to do it.
While CIOs have some of the necessary qualifications for the chief digital officer role, including knowledge of critical digital business assets, such as analytics and security, they're hardly a shoo-in for the job. In fact, the CDO job is a potential threat to the existence of a CIO position in the long run. CDOs might end up accumulating the less-relevant internal IT job, along with their customer-facing technology responsibilities.
So, CIOs have some catching up to do. But, then again, transformation is what CIOs do best, isn't it?
Next Steps
Is the CDO role unnecessary?
The positives and negative aspects of having a CDO
How will the CDO position affect CIOs?