Share this item with your network:
Technology insights for the data-driven enterprise

Rob - Fotolia
Data insight combats poor customer experience
The key to positive customer experience is using data insight to better understand customer behavior.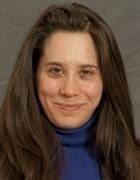 By
In the age of the customer, the term customer experience is highly charged and in flux. Customers are increasingly discriminating and agile. They want to engage with a company and get real-time, personalized service with immediate resolution in the communication channel they find most convenient at that moment -- whether it's social media, phone, live chat, email or otherwise. It's a tall order for companies, even with the best technology in place.
If getting a handle on creating positive customer experience seems difficult, it is. While the move to digital technology -- or digital transformation -- has equipped companies with the ability to satisfy customers, it has also created challenges managing data silos and developing a unified, seamless customer experience when consumers communicate in various channels.
If a product suffers from a defect, for example, and a customer tweets about it, he wants this information to be available and integrated into his customer account in real time should he call the company to speed up the resolution. But pockets of data often continue to reside separately and undercut a smooth customer experience.
Why data silos get in the way
Departmental silos (36%) and lack of integrated information systems (27%) have been cited as the top obstacles to creating a more unified customer experience, according to the Economist's survey "Creating a seamless customer experience." In many cases, these data silos stem from legacy technology systems that may not integrate well with one another or with newer systems born in the cloud.
If getting a handle on creating positive customer experience seems difficult, it is.
And even where companies are capable of effectively stitching data together from various communication channels, they may not be able to glean insight fast enough to make a difference. Consider technologies like the internet of things, which generate product and consumer data so quickly and in such volume that companies may find data insight passing them by.
"Everyone is spinning around like tops trying to find what to focus on," said Erik Brown, director of technology services at consultancy West Monroe Partners. Injecting data insight into a business process and adjusting that process to reflect new data realities also can be difficult.
CEM is about customers
Some companies are addressing their data insight problems by getting more acquainted with the customer perspective. They've conducted surveys to better identify customer expectations and preferences. Companies like online retailer Gilt Groupe are using data insight as a valuable way to determine whether certain strategies are working. "Knowing the feel and the experience from the customer's perspective was something that we were largely blind to before we did this research," said Bill Kinneman, Gilt Groupe's senior director of marketing analysis and customer insights.
These companies recognize the importance of data in enhancing customer experience, but at the same time, they're acutely aware that collecting and analyzing customer data can go wayward if it's intrusive or creepy. Tone-deaf marketing and sales have been a problem for companies, even as they get more effective in their use of data insight to engage customers.
Also, businesses should focus on using platforms that can provide a more unified customer experience. Salesforce, Microsoft Dynamics and even SAP strive to align customer account data from sales, marketing and service interactions. The goal is to remove friction and gaps in data that can make the customer journey to a purchase more difficult.
Bridging the gap
Another important aspect of improving customer experience through data is how companies use information to bridge the gap between digital data and physical customer experience. Customers want better physical experience in stores, and the data can help get them there.
Venues like Levi's Stadium in Santa Clara, Calif., have enlisted beacon technology to alert fans during a game that they can upgrade a seat or send them a message about the least-busy concession location. Serving up this kind of information to customers is the future of CEM; companies can create real value by offering the right data at the right moment to help consumers make more informed decisions.
But none of these data insights will matter a whit if customers are alienated by a company's abuse of, or carelessness with, their personal data. Numerous consumer data breaches have indicated that companies have a way to go in securing consumer data and understanding which metrics they truly need to gather to better serve consumers.
"If you can't protect it, don't collect it," advised John Proctor, vice president of global cybersecurity at IT consultancy CGI Group.
Dig Deeper on Customer analytics