News
Stay informed about the latest enterprise technology news and product updates.
Tip #1: Diagram for object inheritance in data modeling
Here is the diagram for "Object inheritance in data modeling."
See last week's tip for context.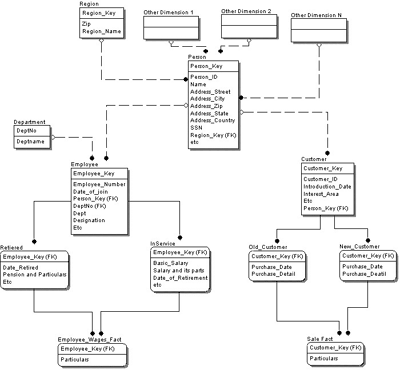 All the dimensions and attributes are reduced and simplified for representation. This type of Business Object Inheritance approach will potentially do the followings:
Reduce unwanted overhead of SK and grandfather key.
Help to build categorized OLAP cube
Supply modular information by steps.
Make an organized approach to business objects that, in turn, will give better understanding of business and grouped ETL.
Access for facts can be customized.
For more information, check out SearchCRM's Best Web Links on Data Warehousing.
Dig Deeper on Customer data management