Share this item with your network:
Technology insights for the data-driven enterprise
Petya Petrova - Fotolia
Watson AI capabilities coming to business apps
While gaining traction in the healthcare space, IBM's Watson is expected to start latching onto business operations in 2017 and beyond.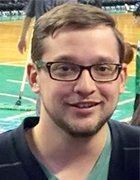 By
One of the early forms of computing artificial intelligence, IBM's Watson was an example of the insight AI could bring by using natural language processing and machine learning. The cognitive computing system gained mainstream recognition a few years ago after beating the two all-time winningest Jeopardy! contestants in the popular trivia game, but it is now working its way into business applications in the hopes of delivering previously hidden or hard-to-find insights to organizations.
Watson AI has gained footing in some industries, including healthcare, but IBM has made a concerted effort in bringing its capabilities to the business space. "We're trying to focus on those business personas that have responsibilities around marketing and commerce and supply chain and making those business functions really proficient," said Melody Dunn, director of IBM Watson commerce insights. "There's an ecosystem of data we're trying to bring in and make that data digestion more seamless for a company's own data."
At the Healthcare Information and Management Systems Society annual conference in February, IBM extended its reach into the healthcare market with expanded platforms, further integration and more members. With any product, however, there are still some bumps in the road. Watson's integration with the University of Texas MD Anderson Cancer Center was put on hold after the university found that the implementation was too costly and was not meeting its stated goals, according to public reports.
We want to let the business persona be in control of the daily insights needed to do their job.

Melody Dunndirector, IBM Watson commerce insights
Even with the ups and downs in the healthcare space, Watson AI capabilities for businesses are expected to start rolling out this year, with the goal of empowering the marketing or service reps, while leaving analysts and data scientists time to work on more complex problems. "We want to let the business persona be in control of the daily insights needed to do their job," Dunn said. "Watson can help by making recommendations to have a [user interface] and experience where you don't have to be a domain marketing expert or work with a company for a long period of time to have that institutional knowledge -- Watson will have that going for you."
One aspect IBM hopes to solve with Watson AI insights is employee turnover by providing insight for new employees that were already built from data that the previous employees fed into the system. Watson AI for businesses is also expected to provide better transparency for the entire business process with a method called shared insights, according to Dunn. By sharing insights from a business persona or function across multiple relevant business personas and recommending different actions based on their roles, IBM hopes to differentiate itself from competitors.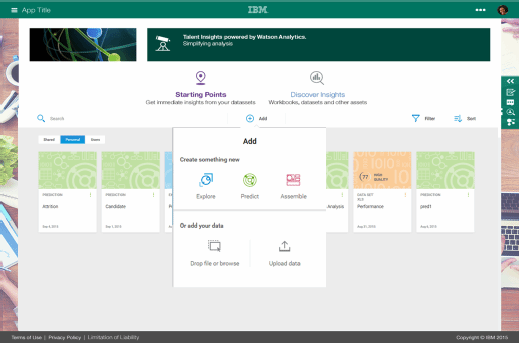 "Say you have low inventory in a particular area, you can share that insight across business functions, marketing, order management, merchandising -- they all get that same insight about low inventory," Dunn said. "Watson would then recommend to a marketer to not send out marketing around that product right now."
Watson is also touting capabilities around bringing data from marketing campaigns and sharing it with merchandising teams, and vice versa, bringing together departments that sometimes operate within silos. The North Face clothing company has used Watson-enabled tools to allow consumers to ask questions and receive feedback as if they were talking to a sales associate. Companies have also used Watson AI for advertising purposes, finding insight to better market to its customers.
Dunn did say that Watson AI is primarily focusing on marketing, merchandising and other back-office capabilities and won't have much in terms of sales department insight until next year. Pricing on Watson for business functions is not available at this time.