Salesforce Wave can yield results -- when your house is in order
Getting analytics applications like Salesforce Wave ready to yield insight to adjust business behavior can be challenging. You need to get some foundational issues in place.
SAN FRANCISCO – While companies are mining the power of analytics applications, they are also coping with the operational adjustments that implementing these tools require.
Analytics tools, such as Salesforce's Wave, have freed business users from having to gain insights by relying on data analysts to serve up the data. Tools like Wave have democratized the business intelligence process for nontechnical users, enabling them to query the data themselves in intuitive, search-based ways and derive insights on their own. Salesforce, the leading CRM provider, launched Wave at last year's Dreamforce conference. In the weeks leading up to this year's show, the company announced an enhanced Wave, with a more intuitive user interface and more native integration with Salesforce1 CRM components, such as the Sales and Service clouds.
For enterprises like Verizon Wireless, a wireless services provider based in Bedminster, N.J., Salesforce Wave enables business users to arrive at data insights that enable behavior changes and improvements.
"We never had a good tool that would allow a first-level manager to say, 'I know my reps are reporting $10 million, but what's behind that number?" said Jason Summers, director of global CRM at Verizon, at a panel on Wave at the Dreamforce 2015 conference Sept. 15-18. "'What can I know about the depth and quality of that [sales] activity?'"
Tuning analytics for the pace of business
But getting analytics applications tuned and ready to yield insight that can change business behavior is more than challenging. Many traditional tools take too long to configure to deliver the insight when it's needed, Verizon's Summers said. Part of the virtue of Salesforce's Wave analytics platform is that business users can get up and running quickly, and start measuring results instead of evaluating the efficacy of the tool.
"We want sales managers to have the ability to explore in that program when the program starts," Summers said. "We don't want a four-week requirements program and eight weeks to build it, and halfway through and the program is over, before we can get an advanced tool to teams." Wave offered the agility his business managers needed to find out how efforts were faring -- in real time.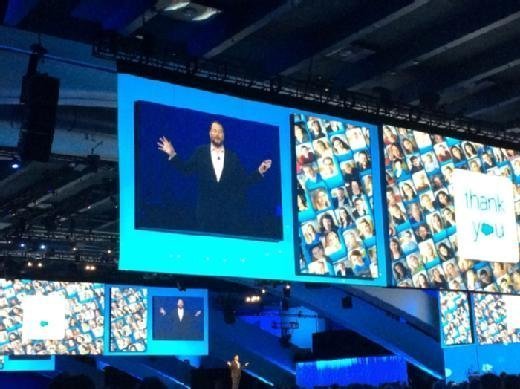 Getting business agility from Wave, Summers and other veterans said, requires establishing some fundamentals. There are core issues to address, they said, such as getting data primed for a visual tool like Wave and in-house expertise devoted to the platform.
Patrick Prescott, vice president of financial solutions at Rhodes Group Inc., a healthcare services provider based in Vernon, Conn., highlighted the importance of bringing "crunched" data into Wave before his business users lay hands on it. Unfiltered data, he said, isn't good quality for business users.
"We brought 800 million records into Wave in a few weeks," Prescott recalled. "But we didn't accomplish much. It's all these neat visualizations, but we needed to back up the train. Now, we're crunching, grinding, refining before it gets to the user."
Verizon's Summers said that understanding the scope of a Wave project is also critical for agility. When Verizon first implemented Wave last year, it didn't devote enough staff expertise to the application. Summers said the mistake was to treat Wave like any other Salesforce feature enhancement.
Growing pains
Wave veterans offered lessons learned for those embarking on the journey.
"You will experience some growing pains," Summers intoned. "We wove Wave in like a lot of other new features from Salesforce, but it's bigger than that. You have to say, 'In the next six months, we're going to peel a few people off and dedicate them to this.' It's a new world for them -- even seasoned, advanced people."
For Prescott, now that Wave can combine disparate data silos, providers work proactively to reduce costs and improve care outcomes. So, for example, if a provider knows that a diabetes patient is pregnant, it has the opportunity to provide proactive care to prevent neonatal intensive care, which could cost hundreds of thousands of dollars, rather than less than $15,000 for a routine birth. But, Prescott emphasized, proactive care requires follow-up and human activity as well. "You have to turn that into action: creating that follow-up, that care loop," he said.
You will experience some growing pains.

Jason Summersdirector of global CRM at Verizon
Despite the fact that companies have started to reap benefits, Wave adoption remains incremental since product launch, even among entrenched Salesforce users. According to the recent Bluewolf report, State of Salesforce 2015-2016, only 6% of 1,500 Salesforce customers use Wave, though that number is due to increase 20% over the next year. Compare that with usage of more established products, such as the Sales and Service clouds, where adoption is 86% and 51%, respectively.
For companies like Verizon, though, Wave has brought data in step with the pace of business. "The reality of our now today is that people want analytics tools to keep pace with the programs," Summers said.