Fotolia
Companies wrestle to join data silos in front office and back office
Data silos don't just squelch business insight. They can hobble basic coordination between the front and back offices and hinder customer experience.
ATLANTA -- While many companies want to work smarter, some basic principles can get in the way. This conflict has become even truer in a data-driven business era, in which gaps in information easily translate into lost revenue and customer attrition.
It's not companies' fault. Software systems often house lots of data that can't be shared or integrated with other systems. These silos prevent companies from making valuable connections between data that could help improve business operations or boost customer service.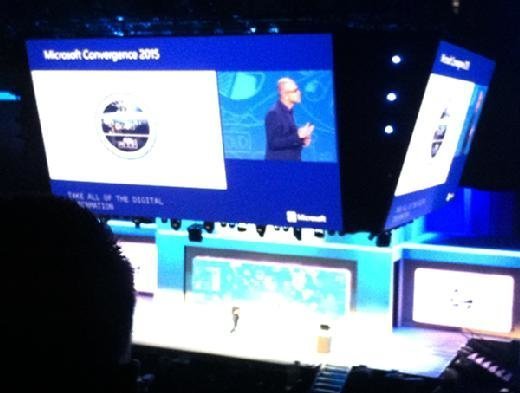 At Microsoft Convergence, the importance of integrating data systems was in high relief. Executives talked about these new "systems of intelligence," as Microsoft CEO Satya Nadella described them. For many companies, the primary agenda is to resolve gaps in knowledge, in which front-office departments like marketing, sales and customer support lack back-office information, such as billing, shipping or inventory information -- or vice versa.
"Teams don't have the right information at the right time. Imagine a customer service agent who doesn't have information about the back office about shipping or billing. It can lead to poor customer experience," said Anantha Ramachandran, a senior product marketing manager at Microsoft, in a session at the Convergence conference.
Smashing data silos for timely food distribution
At City Harvest in New York City, connecting data silos became increasingly essential to just doing business. The food rescue organization works with 600 community food programs, soup kitchens and pantries around the city to deliver surplus food from restaurants, grocers, farms and other donors to 1.4 million hungry New Yorkers. Because the food is often fresh produce, same-day delivery is critical.
To work in these tight time frames, City Harvest needed to coordinate information, such as which food to pick up from which of its donors and sent where. James Safonov, IT director at City Harvest, said that joining inventory and shipment information with which pantries needed a delivery required the organization to combine its Microsoft Great Plains (GP) data with its Dynamics Online CRM data.
"We're trying to coordinate these operations and achieve the efficiencies we need to gain to get to the lowest cost per pound," Safonov said.
But combining systems often requires painful transition, and City Harvest was no exception. "We were maintaining three systems when we went live with CRM," he said. "Online wasn't connected to GP, replicated in GP and had a legacy system with both."
Today, Safonov can better coordinate team responsibilities. When City Harvest introduces a new food donor, for example, in Microsoft Dynamics, "it automatically shows in GP, and workflows get kicked off to the transport team to include that new donor in tomorrow's route," Safonov said. "We don't have to enter that information three times." And all team members can get access to the information they need, whether they work in donor relations or inventory management or drive a truck.
Digital CRM helps high-end customer service step into modern era
Like Safonov, Mary Donahue, vice president of Web operations at Gearys in Beverly Hills, Calif., wanted to improve her company's business operations. Gearys -- which sells high-end watches and dishware and offers a gift registry -- serves a discriminating, well-heeled customer base. And salespeople were accustomed to entering client information in spiral notebooks rather than a digital system. While sales reps had lots of personal experience to serve these high-end customers in a tailored way, all the knowledge resided in their heads. With no central location for customer data, sales became inefficient and it was impossible to have a salesperson jump in on a sale.
"Salespeople have that knowledge, but they alone have it," Donahue said. "We couldn't maintain it in a single format."
But Donahue wanted to walk a careful line in introducing an online CRM system. She needed something that salespeople could use -- preferably something user-friendly with few clicks to complete a task. That direction meant interviewing salespeople about their needs and how they completed tasks, then designing the system around them.
"We asked, 'What do you collect? What data is useful?' and we built the experience around the answers they gave us," Donahue said. Gearys also needed to introduce a CRM that wouldn't require reinventing the wheel on the integrations it had already created between GP and its Magento website platform.
So, like Safonov, she brought in Dynamics to stitch together data from the website with the CRM platform, using GP as the connector.
"We already had that tight, tight integration between GP and our e-commerce website, and we wanted to leverage that," Donahue said. "Anything short of that, we would have had to rewrite a lot of code" to connect the data in those systems.
Cloud, mobile walk in lockstep
City Harvest wants to take its data integration the next step by connecting mobile data even further with the back office. The vision, said Safonov, is to update inventory and delivery information via tablets on delivery trucks, which would then update in real time in GP and the back office. Safonov said that expanding the company's mobile data capabilities was also a compelling reason for choosing Dynamics Online.
Donahue said that Gearys' other teams, like the buying office and the watch repair business, want to introduce some of the automated workflows that the salespeople now have to centralize information and make it more efficient. Donahue also wants to be prepared for the day when her owner might want to open another location. That's why, she said, a cloud-based CRM system was so integral to her buying decision.
If you're going to deploy a CRM] in today's environment, the cloud is a no-brainer, Donahue said. "That is where the world is going."