Share this item with your network:
Technology insights for the data-driven enterprise

iSTOCK/GETTY IMAGES
Philadelphia chief customer service officer honed skills in private sector
To clean up Philadelphia, Rosetta Lue uses technology to be responsive to citizens -- and customer experience principles to treat residents like VIPs.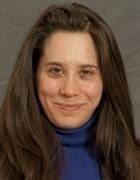 By
Critics of government have long complained about its inefficiencies: It is slow to act and less responsive to constituencies compared with the private sector, they say. But some local city governments are trying to change those perceptions, one citizen at a time.
That's one of the primary goals of Rosetta Lue, chief customer service officer for the city of Philadelphia. Her philosophy is that local government should treat residents like customers to operate in a transparent, responsive and flexible way.
Lue has ample experience in the private sector, after stints at American Express and USAA Insurance, which helped shaped her vision for the city's own customer service project. They were her training ground, she says, in making resident concerns paramount. Lue has brought the importance of customer service and engagement to Philly 311, a multichannel initiative to enable citizens to report nonemergency problems, such as wayward trash or graffiti, and to get these issues addressed quickly.
With Philly 311, citizens can report incidents by phone, in person, or online with a PC or mobile device. With the city's cloud-based CRM and a custom-developed mobile app, residents can take pictures and "geolocate" the problem on a PC or mobile device, then log a case in the city's customer relationship management system and even track its resolution.
Lue traces her passion for customer service to her childhood experience growing up on St. Croix, the tiny 70-square-mile island in the Caribbean that has developed a deep culture of customer service given the importance of tourism to the island.
"That is some of my DNA when it comes to customer service," Lue said.
We are all in the service industry. Service is king and we're all going after the same customers.

Rosetta Luechief customer service officer, city of Philadelphia
Lue sat down with SearchCRM to discuss her career and her philosophy about making customer service central to business operations.
What brought you to the U.S. from St. Croix?
Lue: I went to Wayne State University. I thought I wanted to be a physician. I went right into Detroit -- growing up in St. Croix, you see images of Detroit from the heyday, you know, Motown. I couldn't wait to get there -- but when I did I was plopped down in an urban center that was decaying. So then I moved to Florida.
What did growing up in St. Croix teach you that informs your career today?
A lot of the tourist meccas deal primarily in service. People won't come back if you don't treat them well. You have to learn how to treat people and respect ethic.
What did you learn at American Express and USAA Insurance that you consider formative in your work today?
American Express taught me not just about their products, but how to work with customers and that they really valued that relationship. Then I went to the true training ground when it comes to customer experience: at USAA. They are No. 1 or 2 in customer satisfaction. That is also true from an employee standpoint. Very few are accepted to even work in the contact center. Phone agents were all degreed when I worked there -- that is the caliber of employees that USAA can attract. They also required four months of training before we could get on the floor to talk to customers.
How did your experience at American Express and USAA help you in your role in government?
It was the same technology, but the question was, "How can I get them to change their mind-set that they are just a telephone operator?" Someone who is calling might have a question about their bill, but they also may not be able to afford their bill. That person may need help. Take the two minutes out to work with them on a payment plan, instead of, "I'm sorry, we're going to cut you off." That's where you can begin to see more of a purpose, a connection with people and public service.
When I joined Philly 311, I thought, "I can build a call center, that's pretty basic for me at this point." But I wanted to be part of this project where it would be the first centralized contact center in the city; I wanted to be part of that. It was supposed to last 1.5 years.
Six years later, though, I'm still here. I saw the mayor's commitment to change the way the city deals with its citizens. Before, to get something done, you used to have to know somebody who knew somebody or navigate through like, 500 different phone numbers to get a simple question answered. Access to information was very hard to get. We needed to standardize how departments were delivering when residents call about a pothole to be fixed or trash to be picked up so that we can respond to our customers efficiently.
We can bring the technology, the science and the best practices from the private sector and couple that with listening to folks, creating programs that make a difference in their lives and catering programs to their needs.
What still needs to be done?
Working directly with community leaders and regular folks that want to make a change in their neighborhoods. We are trying to create more of an omnichannel-type experience, just like the private sector.
The next steps are about, "What else can we do to have citizens participate?" When they aren't, you are going to have problems. There is a cost associated with not improving local customer service delivery. When you listen, you get a sense of knowing your neighborhood, being part of the solution.
Do you see your role as helping to change the perception of government?
We're seeing a trend where there is a movement at the federal level to be more customer-centric and focused.
We are all in the service industry. Service is king and we're all going after the same customers. And consumers are now more informed: You can go online and become more informed about products and services. So now when you call government and it says, "We can't do that," consumers say, "What do you mean? I was just interacting with companies in the private sector that can." It's no longer acceptable for government to say, "Too bad. It is what it is, don't ask any questions." We have to become more transparent.
But government is stepping up to the plate. Things that happened 15 years ago in the private sector are coming to government. But they are coming quickly. We're now in the cloud. We're almost toe to toe in some areas. There is still a lot of bureaucracy in place, but hiring is changing and government is going out to communities to adapt. We can't go backward.
Next Steps
Mobile devices could change retail's race to the bottom
Mobile shopping takes on new life
Why should you use mobile CRM?
Dig Deeper on Customer experience best practices