Share this item with your network:
Technology insights for the data-driven enterprise

iSTOCK/GETTY IMAGES
Cultivate art and science in your sales management strategy
Mark Roberge, chief revenue officer at HubSpot, uses serious data analysis when hiring sales staff. But science doesn't crowd out instinct.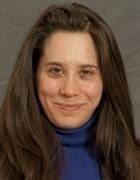 By
Everyone knows that quants are infiltrating virtually every line of business. These data-driven executives crunch the numbers to understand virtually every aspect of a business process to retool weak spots and amplify strengths.
Mark Roberge -- chief revenue officer at HubSpot Inc., a Cambridge, Mass., company that has been instrumental in architecting the inbound marketing phenomenon -- is such a quant. He uses data analysis to dictate key business decisions. The numbers greatly influence how he hires, trains and manages his sales team of several hundred at the firm, which specializes in helping companies boost exposure to their brand through the use of content marketing, social media, search engine optimization and Web analytics.
In a recent interview with SearchCRM, Roberge outlined how he has created a sales management strategy in an era where technology buyers can do the bulk of their research online and never interact with a salesperson. As a result, his sales team needs to add value to the buying experience by becoming consultative sales people. Roberge has instituted a training "machine" of sorts that is consistent and data driven. It also strives to put salespeople in the shoes of the marketers and content producers they sell to so they can sell most competently. In advance of his book The Sales Acceleration Formula, which was released in February 2015, Roberge discussed his sales management philosophy: how he uses data to identify good hires, then train and groom them for success as the business grows.
"My philosophy is scientific, but we leave a lot of wiggle room where art form is acceptable," Roberge said.
Why is data so critical to your hiring and managing of sales staff?
Much of what defines a successful salesperson is contextual to the business.

Mark Robergechief revenue officer, HubSpot
Mark Roberge: I'm not a natural sales leader with 20 years of experience coming up through sales. I'm an engineer by training, and I began my career writing code. I use a blend of technology and science for everything from hiring reps, training them, building a management and coaching framework, thinking about demand gen, thinking about sales-marketing alignment, from an engineer's lens.
What are the four aspects of your strategy to hire, train and nurture salespeople?
Roberge:
1. Hiring. Much of what defines a successful salesperson is contextual to the business. I hired a top performer from a public company. Among an 800-salesperson team, he was number one. But what happened was surprising. The salesperson didn't fail, but he didn't crush it either.
It took a different skill set to succeed at HubSpot. While it took 10 seconds to explain the value prop[osition] of the brand at the company this rep came from, HubSpot required a specific skill set. I identified several criteria that were correlated with successful salespeople in our environment. The top five, in descending order, were coachability, curiosity, intelligence, prior success, work ethic.
2. Training people in the same predictable way. When I met with other VPs of sales, most had set up a culture of having new reps shadow existing reps. That didn't feel predictable or scalable to me. Our top salespeople are top for different reasons: Some are activity hounds who crush the phones every day; others are amazing rapport builders. And I couldn't imagine the activity hound training the rapport builder, or vice versa; they all had unique super powers.
So I set out to build more of a structured sales process. Training at HubSpot is all about getting the sales team to understand the role of the people they are trying to sell to every day. Every salesperson at HubSpot builds a website, builds a blog, builds a social media following, creates landing pages, sends email, does A/B testing, does a lead nurturing campaign, runs an analytic funnel on a Website they dream up during training.
My philosophy is scientific, but we leave a lot of wiggle room where art form is acceptable.

Mark Roberge
They literally sat in the seat of the marketers they will be talking to. That is critical for them to have that level of an understanding of their role and their issues every day so they can be that consultative seller. Then we implemented certification on the sales process and exams on the domain experience to test reps on domain knowledge and to be clear about expectations.
3. Creating conditions of success. As opposed to relying on cold calling, we relied on high-quality content. We got good at knowing how many leads salespeople need to be busy and productive. We also set up service-level agreements (SLAs) between sales and marketing, where marketing would deliver a certain number of qualified leads and sales would commit to calling leads in a certain amount of time, converting a certain amount to revenue over time. Both sides are accountable, and we report on performance against SLA every day. We set up quantified accountabilities to one another.
4. Hold sales reps and managers accountable. I believe great sales management is correlated to great sales coaching. Unfortunately, many sales managers spend most of their time on updating the funnel and the forecast, not developing their team.
I wanted to make sure we had a culture of coaching and developing our people. On the second day of the month, I meet with each of my managers, and over time each of the directors, and go through each person on their team. I would ask, "What is the skill you're working on with this person this month, how are you developing them and why did you choose that skill?" The managers sit down with their reps on the first day of the month and devise that plan. It's collaborative.
So it's not just, "We need to work on your demo." It's, "How do you think you did qualitatively, and now let's go through the numbers: Here's how many calls you made, here's your conversion to demonstrations, here's your average deal size. Why do you think you're at the top or bottom of the list of reps given these numbers? Now that we've gone through an assessment and all your numbers, what are the one or two skills to work on to make the biggest difference next month?"
The sales rep and the manager work on that together, and we hold them accountable to the plan they set.
Why are you focusing on different skills with the sales and marketing team for your new product Sidekick?
Roberge: We are running more of a freemium model with Sidekick. The type of sales and marketing model you want to run against that distribution strategy is different. Unlike the HubSpot marketing software, where it's a consultative sell to sell the marketing proposition, in this case it's more correlated to product adoption. So these salespeople need to be more technical, and they need to run a different process where they almost prefer to start with front-line users, not buying decision makers, and make sure adoption is occurring, then leverage the groundswell to influence a purchase.
Today, with the consumerization of software [where on-the-ground users are more instrumental in driving purchases], C-level executives are just trying to keep up with the tools their front-line workers are using and trying to create some sort of consistency across the organization and running professional, secure business versions. For the first time we're running a model like that. That is influencing our sales process and the type of people that we want navigating it.
Are there instances where you look at the data but your instinct tells you something else?
There's still a lot of qualitative instincts that come with leading the team. There are always extenuating circumstances, where someone got caught with bad timing that influenced the numbers. The data is really important to us and we probably live by it more than most organizations, but it's not the end all be all. Sometimes your instinct does come into play.