Share this item with your network:
Technology insights for the data-driven enterprise

iSTOCK/GETTY IMAGES
Adobe Campaign pushes consumer personalization further
Adobe Campaign, the marketing automation tool in the Adobe Marketing Cloud suite, enables companies to use customer data to tailor marketing efforts.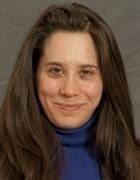 By
Product: Adobe Campaign, a module in the Adobe Marketing Cloud suite
Continue Reading This Article
Enjoy this article as well as all of our content, including E-Guides, news, tips and more.
Release date: Adobe Campaign (formerly Neolane) integrated with Adobe Marketing Cloud in January 2014
What it does
Adobe Campaign, which is part of the Adobe Marketing Cloud, enables marketing departments to create contextually relevant email messages for consumers based on various criteria, including location, time and date, weather and more.
Adobe Campaign also expedites consumer purchasing; customers can click to buy products directly from an email message rather than having to navigate to the Web. Finally, Adobe Campaign enables much greater collaboration between various departments within a company, by enabling departments to share content and use pre-established audience segments rather than develop email lists from scratch.
Why it matters
As companies continue to compete for customers, personalized experiences are a key way to seal the deal, and efficiency and scale are critical for companies needing to personalize messages to many thousands or millions of customers.
Adobe Campaign uses real-time customer data to provide relevant communication at the time of interaction, rather than static, outdated information that can frustrate customers because of its canned, impersonal nature.
Adobe Campaign takes known data about customer preferences and behavior to enable new levels of content personalization and even more efficient ways to seal the deal with one-click-to-buy options in email.
Feature drilldown
As companies continue to compete for customers, personalized experiences are a key way to seal the deal.
Contextually relevant email. Adobe Campaign uses location-based customer data as well as information about preferences and prior behavior to tailor marketing messages so they are relevant to a customer's situation when the email is opened. Instead of offering a deal in email that may have expired several days before the email is opened, Adobe creates messages that automatically shift based on when the email is opened. "The real-time nature of the context of what you're doing and where you are comes into play in the email offer when you open it," said Kerry Reilly, senior product marketing manager at Adobe Campaign.
Shoppable experiences. To expedite sales, Adobe loads content into email messages that can provide product details to buyers with one click on a product image (see Figure 1). This feature also enables users to click to buy directly from an email message without having to be diverted to a company website or shopping cart. This feature can also address the "billions in dollars in abandoned shopping carts" that companies experience every year, Reilly said.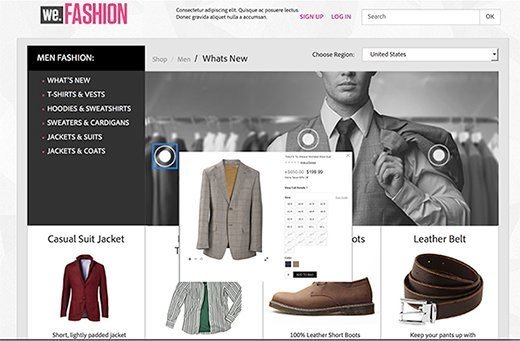 Streamlining content. Historically, there has been a "pain point" and a disconnect between content creators (designers) and marketers, Reilly noted. Adobe Campaign strives to unify the work of each department and bring new efficiencies to common work products: You can personalize an image in a piece of content with customer information -- beyond subject line and so on. Content creators can customize a sports jersey, for example, that appears as an image to include a customer's name. Content creators can thus help fulfill the goal of targeted messaging from the point of content creation.
Shared audiences. With this feature, once an audience segment has been sliced and diced from the data by the analytics department, it can be shared with the marketing team, making customer communication more efficient. "It streamlines the whole process," Reilly said.
What users say
For San Francisco-based JustAnswer, the newfound ability to send contextually relevant email to site visitors and customers is a boon. The site, which offers paid answers to questions via experts in a variety of industries, relies on email as a marketing, sales and delivery channel for its product.
But according to Kara Douglas, head of email marketing at JustAnswer, new members to the site could get as many as eight emails in the first hour of becoming members.
"It was an overkill of messaging. I wanted to consolidate that," Douglas said. "Now we wait about an hour and look to see what they've done on the site before we send a welcome email, then we can send the appropriate message based on that behavior," she said.
Pricing
Adobe declined to provide specific pricing but indicated that it offers three bundles: Campaign Standard, Campaign Premium and Campaign Ultimate, which are based on customer profiles versus CPM (cost per thousand emails sent). Pricing depends on the number of active records to which companies mail.
Dig Deeper on Marketing automation