 BACKGROUND IMAGE: iSTOCK/GETTY IMAGES
News
Stay informed about the latest enterprise technology news and product updates.
With the Analytics Cloud unveiled, are users ready to catch the Wave?
After the rollout of Wave, the Salesforce Analytics Cloud, questions about cost and mobile ease of use give industry watchers pause.
SAN FRANCISCO -- After two years of work, Salesforce.com has rolled out new native business intelligence capabilities for its platform. While users have been awaiting the new offering, there's also ample skepticism about signing on the dotted line in the near term.
After unveiling his philanthropic efforts in the San Francisco public schools and hobnobbing with celebrities on stage, including will.i.am -- the musician and entrepreneur who launched his wearable Puls device at Dreamforce -- and the Beach Boys, Salesforce CEO Marc Benioff introduced Wave, the Salesforce Analytics Cloud, the native Salesforce 1 analytics offering.
During the keynote on Tuesday, Oct. 14, Benioff outlined how Wave is designed to fill a gap in the business intelligence market with data analytics that are digestible "for everyone," not just trained data analysts. With a gaming-inspired user interface, the Analytics Cloud is designed to be intuitive, mobile, fast and developer-friendly.
Benioff said that while companies like Microsoft, SAP and Oracle have been in the data analytics business for some time, there is still a "chasm" in the market to be filled.
"We need a new vision, not a new version," Benioff said. "We need something to really break through when it comes to data … that reflects the power of mobile, social and the cloud and can fill this data gap."
Who's ready to catch the Wave?
Since Benioff alluded to the new offering in a tweet in early September, industry watchers have been anticipating the Analytics Cloud and wondering whether it will live up to the hype.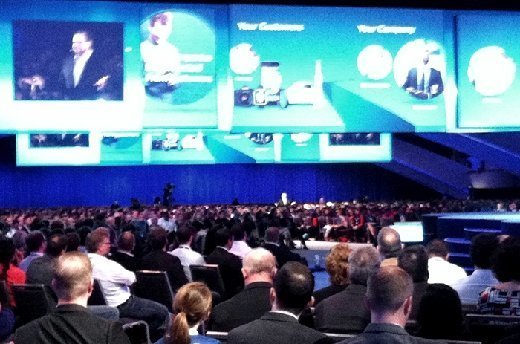 Some customers see Wave as attractive given their existing investments in the Salesforce 1 platform, but they're still hesitant to dive in.
For Matt Estes, director of Enterprise CRM technology at Managed Health Care Associates, Inc. in Florham Park, N.J., a major issue is cost. While MHCA uses the Sales Cloud and the Service Cloud, Estes has been quoted a price in the many thousands for an adequate number of Wave licenses. That's given him pause. "The price is too steep at this point," Estes said.
Another issue is internal. Estes said that some of the organization has yet to move over to Salesforce. He wants to make that shift before he considers new efforts like the Analytics Cloud. "It might be a couple of years before we could consider that," he said.
Whether Wave can truly deliver on speed and mobile capabilities may be another determining factor in adoption, said Geneva Stephens, a CRM expert who works at a major U.S. telecom.
"Mobile capabilities will make the biggest case for [moving to the Analytics Cloud]," Stephens said. "Executives don't log in [to analytics dashboards] on their laptop; they only log in through mobile. If that's a feature Salesforce can sell on, that's what gets everyone to move over."
Changing market dynamics
There's also ample question about what exactly users will do with their existing BI tools and how that could affect the business intelligence market overall. Where users have invested in tools like Domo or Tableau, they may not be ready budget-wise -- or training-wise -- to introduce new tools.
Jeff Kaplan, at Wellesley, Mass.-based THINKstrategies, a technology consultancy, said that the market may have to undergo some consolidation as a result of the Wave introduction.
"It creates confusion and it also creates a bit of competitive tension with partners," Kaplan said. "How Salesforce and its partners navigate the landscape will be one of the key issues going forward."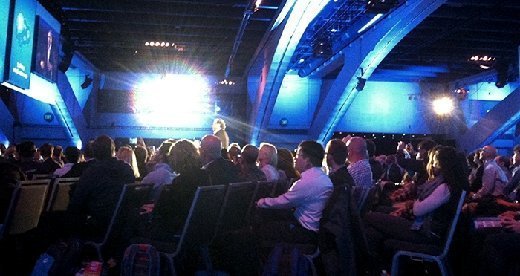 Savvy customers may hang back and wait for the market to shake out -- and for Wave to prove itself with early-stage customers -- before they sign on the dotted line.
Salesforce has taken on a major challenge with Wave, targeting business users who need to be able to crunch data on a dime, without the help of IT or data analysts to hold their hands. The data visualization and speed of the platform, Salesforce promises, will democratize data access.
Kaplan believes that Salesforce can make good on that tall order.
"We need more data scientists, but we need more user-friendly data analytics capabilities as well," Kaplan said. And while it's still just a promise at this point, he said, "Salesforce is validating the importance of analytics -- and the need to democratize it."
For more on the Salesforce conference, check out our DF14 guide here. Share or retweet this story at #DF14.