News
Stay informed about the latest enterprise technology news and product updates.
Group pushes for social media measurement standards
Consultant and author Katie Paine has formed a social media standards group to create definitions and best practices for defining customer relationships, influence and engagement.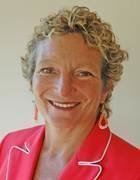 When Katie Paine first started measuring communications concepts such as influence more than 20 years ago, she would sit with a stack of fat trade publications and read the articles to hunt for mentions of clients' names. Earlier this year, Paine, who heads up consulting firm KD Paine & Partners, published Measure What Matters, a book that gives step-by-step instructions on how to determine social influence, engagement and relationships by using a combination of analytics and tracking tools. Not surprisingly, measurement today requires a whole lot more than reading the trades. But in the end, it takes that same common sense and human grasp of communications -- a skill no automated tool can yet provide -- to truly assess a company's influence, Paine asserts.
Recently, Paine decided to go a step farther in defining social influence by establishing a standards group with the goal of setting agreed-upon criteria for such terms as engagement and relationships. Paine rallied several colleagues and clients, including executives from Procter & Gamble, SAS Institute, the Web Analytics Association and the Society for New Communications Research, to hold the Social Media Measurement Standards Conclave in October.
This group won't have an easy road when it comes to defining terms like reach or influence. Not only are these words morphing with each social media trend but they are defined in various ways by different industries and even individual companies. Paine is not deterred, however, and said she believes the group's work will ultimately help companies adrift in this new age of communications measurement. SearchCRM.com caught up with Paine recently for an update on this standards effort.
Bringing standards to this realm is so important, and it's a Herculean task as well. It can take forever for things to be decided by committee. Meanwhile, customers can't wait. So how will you handle that?
Katie Paine: We aren't big enough to have committees, yet. The challenge, or the bogging-down part, comes when we go back to bigger groups, and then all the individuals will then come back with decisions [for the conclave]. We can't rush out and do things. So this will be a year's worth of background discussions.
So in the meantime, what's the advice for companies moving forward with social strategies now?
Paine: You have to define these things according to the business you are in. Engagement for Stonyfield, [a maker of organic yogurt] for example, means a whole variety of things, including using coupons. They have their own definitions [and] it's campaign-oriented. If you look at what some technology companies are trying to do, engagement may be downloading a white paper. That's what motivates their customer base.
What will the standards cover then?
Paine: Our hope is that there will be some standards and best practices. [We hope] the industry might evolve beyond the silliness of Klout [a social media measurement tool that has recently come under fire] scores and actually produce tools that solve problems -- like quickly and easily identifying the most or least effective programs in generating "engagement" and have everyone understand what engagement means. Right now, in the absence of standards you have everyone claiming to be "the standard," but the moment you switch vendors, there's a new standard.
One example is Klout has been claiming that it's going to be the "Nielsen" of social media, but in fact there are major issues with it -- most recently that it reportedly exploits children's profiles on Facebook to get more data on people. The reaction has gone a long way to define what is and is not influence, but three years from now there may still be Klout scores, but they won' t be confused with influence.
Reach is in the same boat. Right now, [the definition of] reach is all over the map -- from first and secondary followers on Twitter to Compete and Alexa scores. While reach is less important than engagement, it still matters to media outlets and a lot of advertisers, and as long as there is confusion, advertisers will have very unrealistic expectation of what or whom they are reaching. They are probably actually reaching about 10% of the people they are paying to reach.
We often hear that the starting point for companies should be to establish a listening strategy. Do you agree?
Paine: I don't think you can have a listening strategy for very long unless you have some kind of plan. The biggest problem is you have a listening strategy, but you very quickly want to respond. So now what you do? That's when companies start responding and that's when they make fools of themselves. They start responding without a plan.
So we should be telling people to listen for a period of time but be prepared to make changes to your organization. Otherwise, I am not sure why you would be doing it.
So you can listen, but at the same time, it's like this: You are listening at a conference and 20 people are bashing you because of some stupid thing you did and you have three choices. You can run to the opposite side of the room or you can say, 'I'm going fix this thing' and then not do anything with it or you can say, 'Let me go fix this; thank you.' "