News
Stay informed about the latest enterprise technology news and product updates.
Social engagement tips from author Qualman
In this interview, Erik Qualman says mistakes will be made, but simple, one-to-one interactions are the key to social media engagement.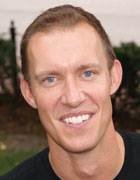 Erik Qualman is a social media consultant and author of Socialnomics: How Social Media Transforms the Way We Live and Do Business. Qualman advocates pushing forward with social CRM strategies with the understanding that mistakes will be made. According to Qualman, it is better for a company to do most any kind of social media engagement than to wait for the perfect opportunity.
Qualman is planning to release his next book, Digital Footprint: Life, Leadership, Legacy, in December. It will examine how managers can avoid being controlled by the social tools that are supposed to help them improve productivity. SearchCRM.com caught up with Qualman to chat about his strategy for social media success and what new social tools mean for CRM.
You have said that when it comes to social media, companies will initially make mistakes or even fail. So how do you pitch that to upper management?
Erik Qualman: The best way I have found to sell it up the chain is to explain it is a new shift and explain we don't have control over the customer. So ask what would happen if we didn't do anything. That's a lot worse than if you did something and made a mistake. You will make a mistake. But learn from it. What helps a lot is when you remember executives like sports analogies. So if you are trying to learn how to hit a curve ball, there'll be people who go up and they won't hit, but they will learn from that. Then there are people who sit there and watch and try to learn how to hit the curve ball. But that is impossible to do. You have to learn by doing.
What would you recommend as a couple of low-risk early social media engagement strategies?
Qualman: I'll use myself as an example of a small business. I'm selling books, right? So, I can use tools on Twitter to see who is talking about Socialnomics. I can search for my name and I can start to see the water-cooler conversations. So I can see someone saying, "Hey, I read this book and I liked Chapter 5." It isn't even directed to me. But what can I do? I can reach out to that person. So what would a company do? Maybe blast a generic message.
But if you want to get beyond that, you can look and see this person is a professor at the University of Wichita, as an example. So I can send a message that says, "Thanks for reading my book; let me know what you think of it," and then I add "Go, Shockers!" I happen to know the [university's] team name. So that's much more personal. It also takes much more time. But now I have an engaged reader. Then I can ask him to write a review. Then, when the next book comes out, I can ping him and say, "Not sure if you are looking for gifts for the holidays, but this new one is coming out." It's a soft sell and I am providing value.
Do you do this or do you have help?
Qualman: Right now I do it myself. I am hoping my publisher can help out. I get to all the ones who directly ask me a question.
How would a company scale that up?
Qualman: There will be more opportunities than you can get to. You can't do everything. I decided to hyperfocus on Twitter and YouTube. That is what I would suggest. Focus on one [channel] at a time rather than a shotgun approach to everything at once. Also, not all tweets are created equal. So if there is someone excited about your product or upset about your product and has a high Klout [online influence measurement] score, you are going to respond to that person. In a perfect world, you would respond to the one that came in first, but you are going to respond to the one with influence.
You mention Klout, which some industry experts have challenged as an accurate measurement of social influence. Do you agree?
Qualman: I would agree it isn't a perfect scoring system. It is one data point to look at.
What other tools would you recommend?
Qualman: There are tools for managing your Facebook and Twitter accounts like when you use HootSuite and TweetDeck. You can get a lot of data if you want to get in there and mine it. You can drill down to see who you are influencing. It makes it easier to manage Facebook and Twitter, especially if you have a personal page, a fan page and a company page.
The other tool is HubSpot. It grades your LinkedIn profile page and makes suggestions to improve it. It's great on SEO [search engine optimization]. It can recommend things like doing a blog. It will grade you and then tell you why [you received a particular grade].
How will these various tools integrate with core CRM systems?
Qualman: Well, if you look at Salesforce.com, that's de facto CRM for a lot of companies. It acquired Radian6 and wants to integrate it into Chatter. This is probably the most recognized [corporate tool]. There are other tools, but there hasn't been an uber-tool yet.
So how are those various tools being managed inside companies?
Qualman: It's the wild West right now. God bless the people internally.
They are just trying to get their jobs done.
That means there is a significant integration issue coming.
Qualman: No question about it. We see that all that time when there is such a big change under way.