News
Stay informed about the latest enterprise technology news and product updates.
Oracle-InQuira deal raises concerns about the future of KM
Columnist John Ragsdale discusses the KM-related ramifications of Oracle's InQuira acquisition and the growing importance of enterprise search.
Oracle's recently announced plan to acquire InQuira is raising lots of questions about the future of knowledge management (KM) and specifically whether KM is really becoming nothing more than a subset of CRM.
Personally, I don't feel that support-centric KM products are disappearing into the maw of CRM, mainly because the software products being acquired by CRM vendors have not successfully solved the KM problem. As I've reported previously in this column, self-service success is at an all-time low, and so is user satisfaction with existing KM tools. Support-specific KM vendors like InQuira have not been able to make a go of it on their own, rarely surpassing $25 million in annual revenue.
Luckily, support KM products are no longer being forced to tackle the KM problem alone. North America's chief information officers are in panic mode about the upcoming mass retirement of baby boomers and the associated loss of mountains of intellectual property. Technology Services Industry Association members with strong KM programs tell me that they are being approached by the CIO for help building out an enterprisewide implementation. Alternatively, TSIA members shopping for new KM tools are being told by the CIO that they need to invest in cross-enterprise tools that various departments can leverage, not niche tools that only work for support.
As a proof point, one of the top installed knowledge base tools by TSIA members is now Microsoft SharePoint -- a fairly generic data repository. Now, SharePoint isn't necessarily the best tool for the job -- judging by the number of complaints I receive saying SharePoint is a "black hole for knowledge," because once you put it in there, you will never find it again. But what SharePoint users are finding is that the repository that holds the content isn't the strategic part. It is the search technology that finds the content that is dong the real heavy lifting.
In my early years as an analyst, I had a naive view that companies should have a single knowledge base -- a single source of truth for the enterprise. I've come to realize, however, that capturing tacit knowledge is so challenging that expecting all the work to happen in a single repository is unrealistic. We have to be able to leverage content from wherever it is stored -- CRM history, old knowledge bases, SharePoint, email conversations, chat conversations, product documentation and even discussion forum posts. It turns out the strategic part of KM is not storing the content; it is retrieving it.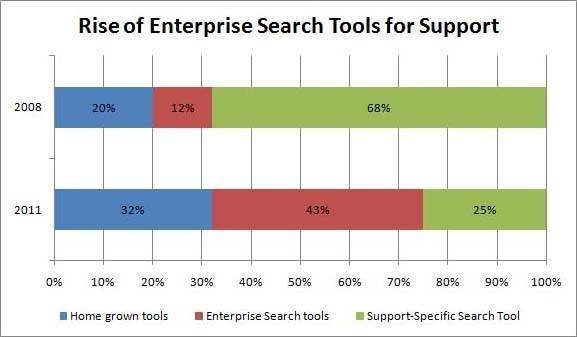 Figure 1: Search tools used by TSIA members
Source: 2008/2011 TSIA Member Technology Surveys
As Figure 1 shows, adoption of enterprise search tools by tech support -- search platforms built for enterprise use, not specially targeting support -- have grown from 12% adoption only three years ago to 43% today. Today's enterprise search tools, such as Coveo, Google and Microsoft Fast, allow searching any repository, in any format, simultaneously, with faceted search options to drill down into or filter results.
Support-specific tools for KM and search, which dominated the marketing in 2008 with 68% adoption, have fallen dramatically in the last three years, used by only 25% of members today. In fact, in the last few weeks, I've had multiple calls from companies using traditional tools about to embark on a KM and search overhaul.
One TSIA member, one of the largest global IT management software companies, needed improved access to relevant knowledge stored in multiple repositories. The organization wanted to speed the delivery and improve the accuracy of information and technical resolutions it offered customers.
The company implemented enterprise search from Coveo, giving support agents unified access to the entire knowledge ecosystem. After receiving fast results, the company expanded its use of Coveo to power customer self-service on its secure customer website and bring in content from all of its online developer communities. This created a holistic view of information about its products and services from the entire sphere of knowledge.
The company reported the following results from the use of enterprise search:
• 10% increase in customer self-service satisfaction
• Significant reduction in case resolution time
• Improved productivity and call deflection
• 50,000 queries per day with a 0.02 second average response time per query
I think there will always be an audience for knowledge base tools from CRM vendors. Capturing basic problem and resolution scenarios within the system makes good sense. But we have to realize, especially with the massive popularity of online communities, that post-incident-created knowledge articles are representing a smaller and smaller part of the knowledge ecosystem, so CRM's contribution to content creation is shrinking every day.
Enterprise search platforms allow companies to leverage all their knowledge in every search -- not just what's captured in one repository or another. They also typically include enhanced analytic capabilities that can help with trend and root cause analysis. That is a huge win-win for support organizations and CIOs.