News
Stay informed about the latest enterprise technology news and product updates.
Service and support technology adoption and spending: The 2010-11 outlook
Customer service organizations are ready to spend once again. The TSIA's John Ragsdale outlines some of the data and reasoning in his monthly column.
I'm back this month to highlight one of the major trends in service and support: Technology spending is hot! A year ago, with the economy still in ruins, technology often took a backseat to organizational and process changes with a top goal of cost cutting. Though I saw companies evaluating technology last year and some incremental spending on search and social media tools, in general spending was low.
Let's start with adoption. Figure 1 shows the percent of TSIA members currently using each category of technology, ranging from a high of 82% using incident management, to a low of 17% using tools for up-selling and cross-selling.
However, the results of the Technology Services Industry Association (TSIA) 2010 Member Technology Survey show that financial stability is returning, and technology adoption is headed up. This year and next show a major rebound in spending. More than 20% of TSIA members are investing in more than half of the 24 technology areas covered by the survey.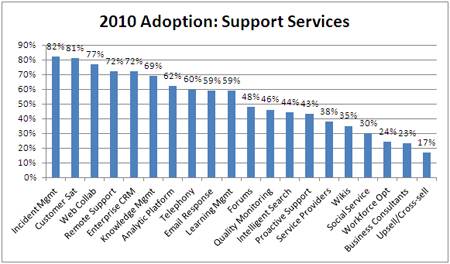 Figure 1: Adoption of Service and Support Technology by TSIA Members
The three support services areas with the highest increase in adoption over 2009 are:
• Web collaboration. Adoption of Web collaboration has increased 14% to 77% in 2010, making it one of the top adopted technologies by TSIA members. Not only do case studies continue to show that Web collaboration has a dramatic impact on support metrics (first contact resolution, average talk time and incident handling time), but 2009 saw Web collaboration vendors marketing specifically to professional services for the first time, with remote tools used to eliminate on-site travel, increasing the profitability of services projects.
• Intelligent search. As the knowledge ecosystem for services organization expands, now including resources such as expert blogs and customer communities outside of the corporate firewall, companies are investing in more robust, analytics-based search platforms to make navigating oceans of content faster and easier. This was one of the top areas for 2009 planned spending, and it appears member companies followed through on those plans; adoption of intelligent search increased from 29% in 2009 to 44% in 2010.
• Proactive Support. Not only do proactive support tools increase customer satisfaction by detecting error conditions before customer are impacted, but these tools are also used to enable value-added services programs, such as technical account management and remote administration, bringing in additional services revenue. Adoption of proactive support tools increased 9% over the last year, from 34% in 2009 to 43% in 2010.
If anyone needed an indicator that the economy is recovering, look no further than Figure 2, showing the planned spending by TSIA members in 2010 and 2010 -- every area covered by the survey has 12% or more of members planning to invest.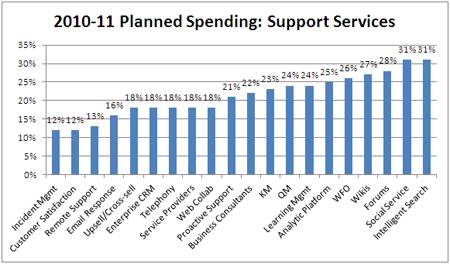 Figure 2: Percent of members with budget for technology in 2010-11
The three areas with the highest planned spending are:
• Forums/communities. Spending on customer communities -- very strong in 2007 and 2008, weak in 2009 as questions arose about inflated ROI estimates -- is back with 28% of members having budget allocated to build or extend their customer community presence. With more case studies, such as Cisco Systems Inc. and Hewlett-Packard Co., showing an actual drop in assisted support volume as community adoption grows, companies continue to invest in this Web 2.0 approach to self-service.
• Social Service. It is no surprise that social service, the single most volatile topic in service today, has a very high 31% of members planning an investment in 2010 and into 2011. While questions about viability and auditability of emerging channels such as Twitter continue to cause concern -- especially for enterprise support -- tools to track customer activity in emerging channels and enable customers to provide input on content or vet product ideas are too compelling to ignore.
• Intelligent Search. Not only does intelligent search increase employee productivity, it also contributes to self-service success. As knowledge ecosystems grow larger and more complex each day, search technology becomes a critical requirement for success: A total of 31% of TSIA members have budget for an intelligent search purchase in 2010 and into 2011.
With the increased complexity of today's products and the ever growing number of customer interactions, clearly investments in service and support technology are a primary avenue to meet and exceed customer expectations for service levels. But knowing where to start is difficult, with many different products offering a similar ROI story. When deciding where to make incremental investments, I recommend:
• Benchmark your technology footprint against other companies. How does your company compare to the adoption numbers shown in Figure 1? If you are missing technology that more than half of companies are currently using, maybe it is time to revisit how that technology can assist you in meeting your quality, optimization and revenue generation goals.
• Refresh legacy systems. Take the time to evaluate what "best of breed" technology offers today compared with any legacy or homegrown system that has been in place for five years or more, particularly for knowledge-base and self-service technology. Web 2.0 has brought a new level of sophistication to many technology areas, with potential for improved productivity and customer satisfaction.
• Beware the law of diminishing returns. Depending on how strong your current operation is in any given area, bringing in new technology may not provide the expected returns. As an example, if you have an excellent knowledge base, high first call resolution and acceptable agent productivity, your use of remote control may not offer as strong an ROI as it would for a company with limited knowledge-base content and poor first call resolution. Make sure you have gathered all the low hanging fruit before venturing farther up the tree. A good place to start is through benchmarking; identify the key metrics you would like to improve, and then target technology with a successful track record of impacting those metrics.
Dig Deeper on Contact center software and applications