Share this item with your network: Technology insights for the data-driven enterprise

maigi - Fotolia
Problem solve
Get help with specific problems with your technologies, process and projects.
Sales is still about data standardization
Sales practices at Houghton Mifflin Harcourt were all over the place just a few years ago. But unifying teams and digitizing processes helped the publisher gain visibility into customer data.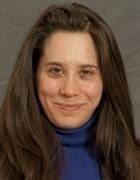 By
Companies often struggle to form cohesive sales teams with a single set of practices. That was the case at Houghton Mifflin Harcourt when Lee Ramsayer joined the Boston book publisher three years ago.
The new executive vice president of U.S. sales found the sales team decentralized, with 17 separate sales groups selling various product lines -- textbooks, educational materials, fiction and nonfiction books, for example -- and a spectrum of sales practices among 750 salespeople. Ramsayer wanted visibility into sales metrics and team performance, but without data standardization, operational issues were getting in the way.
"About 20% were forecasting in Salesforce," Ramsayer said. "A lot were doing it on spreadsheets or some on the back of napkins."
To gain insight into sales opportunities, Ramsayer needed a unified sales team adhering to one set of practices. So he consolidated teams and digitized the sales process by having reps enter client information in the company's customer relationship management system.
"It was a herculean effort to get everyone into it, develop the processes, define the vernacular, establish the meetings associated with it," Ramsayer said. "Today, we have relevant, accurate and reportable data."
At HMH, centralization has translated into tangible results as well. Today, salespeople can better forecast their sales for the upcoming month or quarter. As a result, Ramsayer can measure whether salespeople have hit those targets. Now that the company has gone public, "accuracy and expectations to the street are critically important," he said.
Industry observers say that data standardization is a foundational step that companies need to take before they can get to the next level of insight: understanding customers.
"We call that the inside-out perspective," said Kate Leggett, an analyst at Forrester Research. "Companies are often using core CRM to be able to do better operations; what they're not doing and need to do is use [data] tools to transform the experience for end users."
Dig Deeper on Sales technology