Manage
Learn to apply best practices and optimize your operations.
SAP CRM overview: Marketing campaign software
SAP CRM marketing software is made up of eight components that help the user create, manage and track complex marketing campaigns. This chapter from "Discover SAP CRM" discusses all eight components in detail.
SAP CRM Marketing
Continue Reading This Article
Enjoy this article as well as all of our content, including E-Guides, news, tips and more.
SAP CRM Marketing Component
SAP CRM Marketing assists your company in planning, budgeting, executing, analyzing, and optimizing all aspects of marketing and campaign execution. In the next sections, we'll take a detailed look at each of the eight major components as shown in Figure 3.1.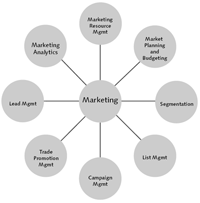 Figure 3.1 SAP CRM Marketing Solution Map
Marketing Resource Management (MRM)
A successful marketing campaign requires tools and resources that are flexible enough to meet your company's marketing needs. SAP CRM Marketing Resource Management (MRM) provides the tools to increase efficiency and visibility of your marketing resources. Marketers have limited resources, and those resources need to be maximized. For example, almost all managers will tell you that they never seem to have enough people, time, or budget. Marketing managers, in addition, also need flexibility to respond to changing dynamics. Most marketers would agree that marketing is probably more of a skill — or even an art — than an exact science.
Excerpted from Discover SAP CRM by Srini Katta. Reprinted with permission from SAP PRESS. All rights reserved. For more information, visit SAP PRESS.
MRM manages all of the resources that businesses need to run successful marketing campaigns. You can plan and forecast, manage costs and budgets, control digital assets (brands, logos, collaterals, and so on), and publish calendars of marketing events. For example, marketing teams need to know what events are happening when and where — whether it's a trade show, analyst briefing, Web cast, or television or print media campaign. The marketing calendar tool is used as the central entry point for marketing professionals. The tool can be used to view, edit, and interlink campaigns and promotions (Figure 3.2).
Sales people also need access to the most up-to-date marketing collaterals and assets relevant for their job, while preventing expired or inappropriate collaterals from being accidentally circulated.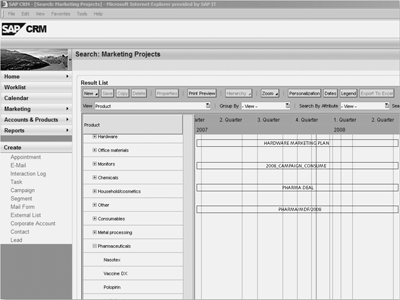 Figure 3.2 Marketing Calendar Functionality in SAP CRM
Read the rest of this excerpt and download the chapter: SAP CRM Marketing
Read other excerpts and download more sample chapters from our CRM and call center bookshelf.
To purchase this book or similar titles, visit SAP PRESS.