Share this item with your network: Technology insights for the data-driven enterprise

iSTOCK/GETTY IMAGES
Evaluate
Weigh the pros and cons of technologies, products and projects you are considering.
More to mobile application design than meets the eye
To design successful mobile applications, companies must remember to consider the back end as well as the front end.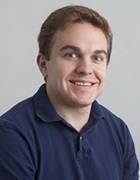 By
Andy Miller has seen plenty of cool-looking applications take off and die. It happens when companies don't make the back end of their mobile applications as high a priority as the front end, he said. Mobile banking applications are a perfect example. When banks rolled out a feature that let customers deposit a check by taking a picture of it on a mobile device, some apps couldn't properly configure the resolution size. The resulting images were so blurry the checks couldn't be read -- or deposited.
That sort of disconnect can quickly turn a bright idea into a dud, according to Miller, the director of mobile products for the Waltham, Mass., consultancy Constant Contact Inc.
Many applications are designed to look pretty but lack the back-end functionality required to satisfy customers, Miller said, referring to the coding and programs behind the scenes that support an app's front end, like the user interface.
Each mobile operating system -- from Apple's iOS to Google's Android -- has different quirks, and companies have to be mindful of that in creating an app, Miller said. The user should be able to easily navigate any app on any platform, he said.
Often if an app flops, it's because "developers can't scale it and design it for all those platforms," Miller said.
But mobile application developers can't ignore the front end, either: They need to consider the customer's wants and needs -- and then build apps around them.
It's a balancing act. The user should be able to easily navigate any app on any platform. And the app should be able to handle high customer use and added features while never lagging in functionality.
Devil in the details
There's a reason companies put so much thought and effort into designing mobile apps and not as much into back-end support: Design draws in customers. The flashy interface, color scheme and sound effects are what reel them in.
Ken Morse, whose company makes eWallet, a mobile application that carries and protects credit card information, said user interface and overall design of an app makes a big difference to customers browsing in app stores.
"Screenshots are a big deal," said Morse, CEO of Ilium Software in Ann Arbor, Mich. "It helps to have something people look at and say, 'Yeah, I get this. That makes sense to me.' We tried to design [eWallet] so it somewhat looked like something you'd see in the physical world."
If Ilium plans any major design changes to the app, Morse said the company will often set up a group of beta users to test the new version and give feedback. The groups are small, but they often catch bugs or offer tweaks before the app is distributed and subject to a consumer backlash, Morse said. "They'll change their rating [of the app] by huge amounts for really small changes," he said.
Welcome to planet mobile
Mobile application design can also differentiate apps from their competitors. Several productivity apps -- software that helps people accomplish tasks such as creating documents or presentations -- coexist in the market, for instance, because each has a different look and feel.
Take CloudOn, an app that gives Apple's iPad and iPhone cloud access to Microsoft Office. Milind Gadekar, CEO and founder of the Palo Alto, Calif., company of the same name, said his design team started by asking people what they did to be more productive on their mobile devices, as opposed to what they usually did on a desktop computer or laptop.
"They have completely different input-output capabilities," Gadekar said of mobile and desktop devices.
Documents To Go, an app for word processing and number crunching that DataViz originally created for the first Palm devices, faced some of those same design decisions when it started focusing on mobile development.
"The key thing for us was not to mimic what Microsoft did on the desktop or laptop," said Bonnie Boyle, chief product officer at DataViz, based in Milford, Conn. "We had to try and figure out what people would want to do with the limited space you have on a handheld. You have to think with the phone in mind. It sounds obvious, but as you can see with the apps out there, it's not."
With Documents To Go, the company wanted to make things easy on the user: fewer taps, more intuition, nothing buried in 15 menus. No single action should take more than a few tries to figure out, Boyle said.
"We want it so they don't have to read a help file to make a word bold or freeze panes in a spreadsheet," she said.
Happy feet
And when companies make mobile apps that function like mobile apps, people will use them.
San Francisco resident Robert Schafer, for instance, frequently taps his Starbucks app because it's uncomplicated. The app lets users buy coffee and treats with a mobile device. "It's the simplicity of paying with it," he said. "It takes two touches to get the bar code scanner, and it's really quick to navigate where you need to go."
The 32-year-old prefers mobile applications that have big buttons so he hits what he wants to hit. That also prevents companies from cramming too much on a screen. If an application loads slowly, Schafer won't use it again.
Similarly, Michael Kan, a student at Yeshiva University law school in New York, believes less is more. He regularly returns to the NBA mobile app because it's accessible and easy to understand.
"Apps shouldn't try to do everything its website does," Kan said.
Providing the content, features and information customers are looking for, while keeping a mobile application design simple, will save customers time and make them happy, according to Marianne Braunstein, vice president of product management for Epocrates, a San Mateo, Calif., company that develops mobile apps aimed at improving patient care.
For example, Braunstein said, doctors who use an Epocrates app save an average of 20 minutes a day, and many report that they avoid at least one adverse drug error each week. The app, she said, focuses on delivering information that doctors need fast: drug references with photos of pills, calculators for procedure costs and information on diseases or nearby resource centers.
Hunter-gatherers
The technologies that produce mobile apps also allow companies to gather useful customer data for CRM. With it, companies can get a better understanding of their customers and use the information to offer customized promotional material or deals.
But none of that happens without paying proper attention to how customers will use an app. To get there, businesses have to be curious and actively search for new technologies that make people stop and take notice, said Miller at Constant Contact .
One such example, he said, is ByteLight, a mobile app that draws information from special LED light bulbs and provides indoor maps for users who need help navigating through a large mall or resort. With innovations like that, a company can deliver customer satisfaction in unanticipated ways, Miller said.
"As you're designing an app, you need to know about all these things you can leverage," he said. "LED lights, Wi-Fi paying … It all creates an even better and more robust experience."
Dig Deeper on Customer relationship management (CRM)