Share this item with your network: Technology insights for the data-driven enterprise

iSTOCK/GETTY IMAGES
Evaluate
Weigh the pros and cons of technologies, products and projects you are considering.
Mobile engagement at Krispy Kreme: Clever sensors ping doughnut lovers
Easy-to-use apps that are designed specifically for mobile devices are a great way to engage customers. Just ask the folks at Krispy Kreme.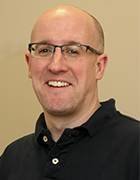 By
For years, Krispy Kreme stores have turned on neon exterior signs that declare "Hot Now" whenever fresh glazed doughnuts roll out of the oven. But short of living next to one of the chain's many franchises, it's difficult to know about the beacon call of a hot doughnut.
Worry no more, doughnut-lovers. About a year ago, Krispy Kreme started offering a mobile application that alerts customers to when the light glows. It's the sort of customer relationship management (CRM) that expands waistlines but is also very effective.
Without spending a penny on marketing, Krispy Kreme saw a 6.8% increase in same-store sales since the app hit the market, according to Melissa Parrish, analyst at Forrester Research Inc. in Cambridge, Mass.
In Cambridge last week, Parrish and fellow Forrester analyst Ted Schadler hosted a small crowd of mostly software vendors at a breakfast workshop that focused on mobile engagement. They reviewed what works and what doesn't when reaching out to customers on their mobile devices.
What works is the Krispy Kreme approach, they said. Each "Hot Now" sign has a sensor that transmits a signal to a software server whenever the neon shines. The server sends alerts to mobile users who have mapped the locations of the nearest Krispy Kreme stores on their apps.
Krispy Kreme didn't overplay its mobile engagement strategy, Parrish said. Instead, it focused on a specific aspect of a customer -- his or her urge to eat a fresh doughnut -- with a simple mobile app. The chain kept sight of its audience by choosing not to integrate with various social media channels, where the "Hot Now" message might have got lost, she said.
More than 100,000 Krispy Kreme mobile apps have been downloaded, Parrish said. The spike in same-store sales led to an 8.5% increase in total chain revenue, she said.
"They took creative approaches to the notion of location-based services," Parrish said. "The technology focused on the front end and made [the app] as simple and easy as it can be."
What doesn't work, Schadler said, is the tendency among companies to make a mobile app function more like an app designed for a desktop computer. Mobile applications should be designed specifically for mobile devices, he said, because it's very difficult to transfer Web-based applications without losing something in the translation.
Mobile apps, Schadler added, should have mobile-specific interfaces with action buttons that lead users through tasks. "When I need it, is the app location-aware [and] task-oriented?" he said.
The airline industry, for instance, has largely failed to make a user-friendly mobile app, Schadler said. The only airline that succeeded is American Airlines, he said. An American Airlines app recognizes when a traveler has already checked in. It opens directly to flight information and no login is required, he explained.
Other inadequate mobile apps try to work as multiplatform bridges but don't coordinate properly with their companies' multichanneled home bases, Schadler added. Simply put, many organizations lack the structure to design and support mobile applications, he said. They believe they have proper design and development strategies, but the app's processes are difficult to use. "The technology is poorly constructed for mobile engagement," he said.
Andy Miller attended the breakfast and agreed with Schadler and Parrish. Apps need to look "outside in" -- that is, from the customer's perspective and not from the vantage point of the designer, according to Miller, director of mobile products for Constant Contact, a marketing company in Waltham, Mass.
The industry often talks about consumerization but fails to recognize who will consume, Miller said. Companies should understand the user and figure out how to build an app around the customer's wants and needs, he said.
"It has to be about utility," Miller said. "Our attention spans are so short. So how do I get you to open my app and stay?" The ultimate application will connect predictive analysis to location services, reducing the need for the user to do anything but press buttons, he said.
Parrish pointed to how mobile users no longer differentiate which device they use. It's not about tablets or smartphones, she said. Rather, it's about people using devices that "take the next most likely action in their moments of need," she said.
"Don't think of social media. Think about the person and how they're 'social,'" Parrish said. "And stop thinking of mobile phones. Think of pervasive interactivity."
Dig Deeper on Customer relationship management (CRM)