Share this item with your network: BACKGROUND IMAGE: iSTOCK/GETTY IMAGES
Social CRM goes to market

iSTOCK/GETTY IMAGES
Evaluate
Weigh the pros and cons of technologies, products and projects you are considering.
Mobile commerce apps deliver munchies and more to customers
The explosion of smartphones is leading a new trend in applications that lets customers buy a sub, board a plane or order theater tickets merely by touching a screen.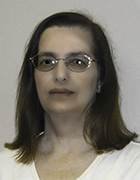 By
Whenever he can, Al Costello, owner of Boston-based Al's Cafes, likes to share his simple recipe for success.
"Combine a fanaticism (for) quality food and customer service with a loyalty to customers (and) family and you end up with a sub sandwich that cannot be surpassed."
To ensure that success, Costello understands that he has to offer his customers conveniences not offered by his competitors—conveniences that will increase their loyalty to his sandwich shops. One of these conveniences is enabling customers to pay for their hot or cold sandwiches, salads or soups using their mobile devices and a mobile commerce app called LevelUp.
All customers have to do is enter some basic information and link their favorite payment cards. Then they download a quick response, or QR, code to their iPhones or Android phones.
When they get to Al's—or the many other similar establishments across the country—they select the app, put their phones down on the LevelUp terminal and receive an electronic receipt.
"People love using their phones for everything, especially the younger generation," said Costello, who has been using the app in his shops for about six months. "It's convenient for them. They don't have to take their credit cards out. Everyone has their phone in their hand," he added.
Mobile Commerce Apps Gaining Traction
Stop & Shop, the Quincy, Mass., grocery chain, introduced its Scan It! mobile app last year, which allows iPhone and Android-toting customers to scan their groceries as they're shopping. Customers then scan a barcode at the register to send the order to the cashier for payment. In addition, the customers receive special offers through the app, which is tied to a customer loyalty card. Offers are based on customers' location in the store as well as their purchase histories.
Although it's still the early days of mobile commerce apps, vendors have recognized—and retailers are beginning to recognize—that companies can sustain customer loyalty, better attract new customers and get shoppers to spend more by providing seamless interaction whether they're in the store, on the Web or on their mobile devices, said Rebecca Wettemann, vice president of research at Nucleus Research Inc. in Boston.
"Being able to send a promotion out to a mobile device … and have [the customer] scan the promotion directly from his phone helps bring that linkage back from the mobile device to the in-store customer experience," she said.
In addition to store-specific apps, customers can use services such as Google Wallet to store loyalty, debit and credit cards on their mobile devices. Later this summer, Apple will introduce its new Passbook app—which stores boarding passes, movie tickets, retail coupons and loyalty cards—as part of its iOS 6 mobile operating system.
The Growth of Geofencing
Companies will also be using geofencing, also known as location-based marketing, to know when a customer is in the store so it can offer a particular promotion, Wettemann said. For example, Passbook can call up store apps based on the customer's location—so a customer using Passbook who goes into Starbucks will see the Starbucks app open automatically.
The University Co-op, which sells University of Texas academic materials and merchandise, has rolled out such an app to enable customers who opt in to receive location-centric offers and announcements, check in to the store and access product information while there, said Brian Jewell, the retailer's vice president of marketing.
Using technology from mobile commerce company Digby, the University Co-op's iPhone and Android apps allows the retailer to set up virtual perimeters, or geofences, and push messages, announcements and offers to customers once they cross the geofence. The apps also let consumers search, browse and buy Texas Longhorn gear while at home, on the go or in any of the six stores around the state that sell Longhorn merchandise, Jewell said.
The location-based technology also measures consumer engagement in real time using Web analytics for each store location. This allows the University Co-op to gain valuable insight about its customers to serve them better in the future, Jewell said. But it also lets the University Co-op offer its customers what they've come to expect from other retailers.
"Although our customers are looking to us for a specific product like a University of Texas T-shirt, they're still shopping all kinds of other websites: Target, Nordstrom, Wal-Mart," he said. "If they are accustomed to accessing everybody else in their life via the mobile device but yet they can't from us, that's eventually going to hinder our business."