Evaluate
Weigh the pros and cons of technologies, products and projects you are considering.
Making customer connections with interactive digital marketing
MetroClick's co-founder Jesse Cooper discusses interactive digital marketing and its impact on customer engagement.
Add shopping for a Lexus to the list of things attendees can do during halftime at Madison Square Garden (MSG).
MetroClick, a New York-based interactive marketing firm, partnered with advertisers Team One to install an interactive campaign at Madison Square Garden, which features two video walls and an interactive kiosk where curious passersby can visit Lexus' website, browse cars, and enter contests and sweepstakes sponsored by MSG and Lexus. One video wall can be remotely controlled from the kiosk, allowing consumers to broadcast videos of available cars. The video walls also stream content from Lexus and MSG.
This interactive marketing program collects customer information both through the sweepstakes and through a module that allows potential customers to leave their information so a Lexus dealer can contact them during business hours. SearchCRM discussed digital marketing trends with MetroClick's co-founder, Jesse Cooper, as well as how to engage customers after they've left the digital display.
Why does interactive marketing help companies build relationships with customers?
Jesse Cooper: I think that it's coming to a point where customers are [so] used to dealing with touch devices like smartphones and tablets, that that sort of interaction is becoming the norm, especially with younger generations. By putting in these interactive displays in public areas, there's more of a connection between [the] consumer and the brand. People can learn more directly, interact via their mobile devices, or use QR [quick response] codes. It bridges the gap between brick-and-mortar presence and the Web world we see on computers, tablets and smartphones.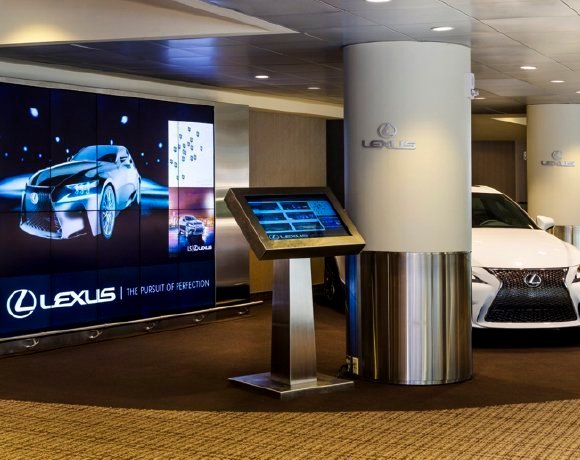 What are your thoughts on personalization and marketing?
Cooper: In certain areas, it would be very beneficial. [For example], you can target certain demographics [by] using the voice that exact audience would be most receptive to. In retail and digital, it's a very smart way to approach marketing. If you can get aligned with the right consumer in the right way, it's better than going after a larger demographic that has no interest.
What's your advice for companies looking to deploy a campaign similar to those that MetroClick has worked on?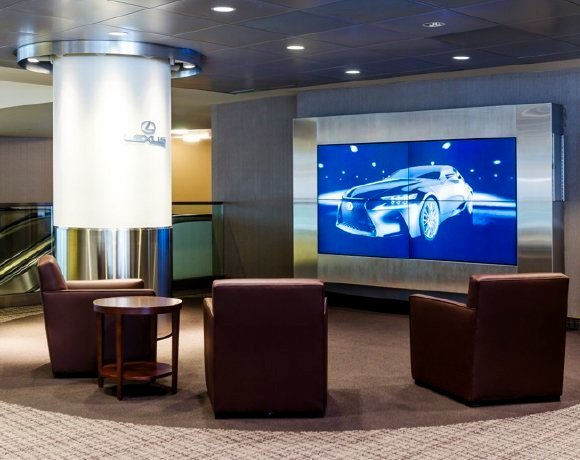 Cooper: I think the key is to know the end result you want to gain. Have a game plan of what you want the consumer to get out of the interactive experience and where they can take it from there. Build something they can take with them; something that will be long-lasting beyond that single interaction.
What are some ways to do that?
Cooper: You could have the consumer sign up for an email list at the kiosk. Mobile applications and websites are good ideas, as well. QR codes are a great way to bridge the gap from the kiosk to the consumer's cell phone or tablet. You could connect a shopping cart from an interactive display to a phone so they can purchase an item they looked at in a retail store in another location. That way, your brand doesn't lose contact with that consumer.
Can you share with me some examples of installations you've done for companies in other industries?
Cooper: We built a network of touchscreens in laundry rooms for a real estate services company called Hercules. These touchscreens allow their customers to report that washing machines or dryers are out of order, and they also offer interactive tutorials on how to do laundry via videos and FAQs. It's in an industry where you wouldn't expect to see this kind of technology, but it alleviates quite a few problems.
Dig Deeper on Marketing automation