Share this item with your network:
Technology insights for the data-driven enterprise

Fotolia
Location-based apps hit the streets, the seats and everywhere else
New technologies are helping companies reach customers more effectively by targeting constituents' locations alongside other customer data. But it's still the early days for location-based services.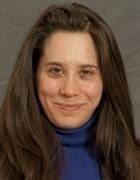 By
When the Golden State Warriors beat the Cleveland Cavaliers in June 2015 to win the NBA championship after a 40-year drought, technology didn't secure the win. But engaged fans' loyalty was spurred by technology that helped make them feel more part of the action at Oracle Arena, Golden State's current home court in Oakland, Calif.
Members of Dub Nation, as Warriors fans are known, are able to receive personalized messages on their smartphones to redeem offers for merchandise at the team store or notifications that they can upgrade their seats while at the arena for a game. A beacon -- a hardware device that can locate users through the geolocation-based technology on mobile devices and send context-aware messages -- can even alert fans who have downloaded the team's mobile app about using a less-traversed entrance if another is overcrowded. These initial offerings are laying the groundwork for more expansive technology being included at a new stadium in San Francisco that will become the Warriors' home after its completion, due in 2018.
Technologists are beginning to recognize that location is a key dimension that they can exploit to reach a captive audience. "Location-based services [enable] you to connect with the right fans at the right time," said Daniel Brusilovsky, digital initiatives lead for the Warriors.
Uses like those at Oracle Arena are the kinds of first forays companies are making with location-based services (LBS). Companies are pinning their hopes on location-based apps to provide better service and solidify customer relationships. LBS initiatives forward these objectives by reaching customers wherever they are in real time on mobile devices and by providing information or discounts that prompt consumers to make a purchase. "Loyalty is … why businesses are doing it," Gartner analyst Annette Zimmermann said. "They want to … build a customized experience that includes location and context."
Location-based services [enable] you to connect with the right fans at the right time.

Daniel BrusilovskyDigital initiatives lead, Golden State Warriors
But LBS technology is still in its awkward infancy, and companies are struggling to hit the proper cadence with consumers. By 2018, location-based advertising and marketing will represent around 7% of digital advertising, according to a report by research company Berg Insight. While companies have placed bets on LBS to capture consumers' attention in a sea of competition, their tactics to create a better, more personal experience remain primitive or, worse, tone-deaf.
Many companies have taken a brute-force approach, sending customers a litany of messages that can easily turn them off. As Brusilovsky noted, numerous or irrelevant messages can easily prompt fans to not only shut off alerts, but also delete the app entirely. "That's the worst thing that can happen," he said.
For location-based apps to succeed in the age of the customer, companies, including retailers, have to offer true value to consumers at the right moment. And they must offer that value whether customers are online or in the store. "Retailers need to move beyond push notifications to a more mature state, [with] engagement and experience with the customer in the store," said Forrester analyst Adam Silverman.
Data privacy is also a huge concern with LBS. Data breaches at Target, Home Depot and others have already raised concerns about how companies shelter consumer data. Location-based apps offer a new opportunity for encroachment on consumer privacy. The information they generate becomes "another dimension to the data set that organizations will have access to, including where you are now [and] where you like to go on Saturday mornings," said Stuart Sim, a director at West Monroe Partners' advanced analytics practice.
A third critical challenge is providing value to consumers through data integration. Companies need to consolidate and reconcile data that resides in multiple locations, from CRM systems to social media to live chat conversations and more. Effective data integration is requisite to get a complete view of the customer and enable better service.
Timing is everything
The science of personalized offers is something of an obsession for Regal Entertainment Group. The movie-theater operator is exploring how these offers can boost customer engagement and sales as well as memberships in its loyalty program, Regal Crown Club.
Earlier this year, members received a complimentary commemorative pin if they went to see Disney's sci-fi adventure Tomorrowland. That prompted current members to buy concessions with club discounts and new members to sign up. While the program didn't boost revenue substantially, according to Michael Carroll, a marketing manager at Regal, it has deepened relationships with moviegoers and could ultimately drive more sales.
The company sees future prospects for personalization using beacon sensors. With beacons, Regal could send moviegoers using its app time-sensitive messages or promotions while they're in the theater. So if a consumer walked by a concession stand without making a purchase, beacon technology could sense that and send a discount for a medium-sized popcorn and drink.
But as both Carroll and Forrester's Silverman noted, timing is everything. Ill-timed messages can be disruptive at the least. At worst, they can kill the customer experience and upend sales.
"Once people walk into the auditorium, we don't want them to be on their cell phones," Carroll said. Cell phones pinging with offers -- even during the coming attractions -- would interfere with the movie-going experience, which some customers view as sacred.
Nor does Regal want to create the expectation that consumers "just hang out in the lobby" waiting to get a discount eventually, he added. Sending "spammy, intrusive" messaging may also overload consumers and prompt them to remove the app from their mobile device. So Regal has to think carefully about how to time messages without cutting into existing sales or alienating customers. It may take testing and planning to get that equation right.
The Warriors' Brusilovsky agreed that timing is everything in LBS. "We're constantly trying to balance what is useful and provides a great experience," he said, "but we also realize you can't do too much and overwhelm the fan. It has to work for the fan at the right time, in the right place."
The Warriors' technology team considered delivering instant replays through the team's mobile app but decided against them. The game is too fast-paced, Brusilovsky said, for that to add value to the fan experience. But providing replays in the app for fans who can't view replays on the scoreboard at the stadium might make sense, he mused. "We want to make sure we create value for the user," he added.
Timing is also about gathering the right data. "Real-time insight -- it's still the Holy Grail," Forrester's Silverman said. Gaining it, he explained, requires companies to mature and combine data systems for a better view of customer activity in the various communication channels available to them now -- social media platforms, their customer accounts, email and live chat on a website.
But that 360-degree view requires stitching together LBS data with systems like CRM, inventory management and even workforce management applications to create context-appropriate experiences. It also requires companies to better understand customer behavior whether that customer is online, in the store or on the phone. Regal Entertainment doesn't combine its member club data with concession inventory data, but that could give the company even more insight into customer preferences. Or at a Home Depot store, an associate knowledgeable in gardening might go to an aisle after receiving information from a mobile device that a customer uses to browse planters while in the store.
In combination we trust
Partnering with other companies is one way to integrate information that's useful to consumers. Starbucks joined forces with the NFL's Seattle Seahawks to enable cross-promotion of products. With a downloadable Seahawks app, fans could buy Starbucks goods at 20 locations around the team's stadium. After five visits to one or more Starbucks locations in the radius, fans received a gift card for being loyal patrons.
Jonathan Mellinger, vice president of enterprise partnerships at Goodway Group, a digital media ad agency based in Jenkintown, Pa., emphasized that partnerships are key to making these kinds of arrangements effective. When companies partner, they can better ensure that more customers will participate in the program.
Sending 'spammy, intrusive' messaging may also overload consumers and prompt them to remove the app from their mobile device.
"A retailer may have the foot traffic but not much use of their app," Mellinger said. He cited arts-and-crafts retail chain Michaels as an example: "Michaels has an app, but there's probably not enough use of it. But if Michaels were to partner with Yelp or Foursquare, it might trigger the information that Michaels wanted to pass [on]."
Regal's Carroll also sees the potential to augment LBS through partnerships. Carroll can envision a partnership with Netflix that would enable theaters to send customized messages or offers to Netflix customers in a certain area. "If there was a way we could leverage their data and piggyback it on top of ours, to maybe get new Regal followers and people into theaters, that would be a great idea," Carroll said.
The Warriors have also experimented by partnering with Lucky Supermarkets, and they'd like to expand that partnership to LBS. "We want to put a beacon in one of their stores and see what kind of engagement that drives," Brusilovsky said.
The customer effect
The prospect of companies having this kind of knowledge about customer behavior is unsettling, if not downright scary. While some CRM experts say that customers are willing to divulge personal information in exchange for discounts and offers, others argue that many consumers only reluctantly accept encroachments on their privacy.
According to the University of Pennsylvania report The Tradeoff Fallacy, consumers are resigned to but not enthused by the prospect of new uses of their data for business insight, and companies may have to tread lightly to make location-based apps work. "Contrary to the claim that a majority of Americans consent to discounts because the commercial benefits are worth the costs," the report stated, "a large pool of Americans feel resigned to the inevitability of surveillance and the power of marketers to harvest their data."
Despite customer privacy concerns, companies have a hard time taking data and putting together a whole view of customers. "You can track someone anonymously," Gartner's Zimmermann said, "but you have no idea about who that person is. There is no profile attached to that information."
"We don't know which fans received a [particular beacon message]," Brusilovsky said. "So we'd like to get more granular in terms of which fans received and engaged with those messages." Knowing more could generate new experiences. "If a fan eats a churro between the third and fourth quarter, if we know that," he conjectured,"we could send an offer that says, 'We know you like a churro by the third quarter; here's one on us.' "
Ideally, Mellinger added, location-based services such as beacons should be combined with other technologies such as mobile wallets to yield the truly insightful customer data that can create sales opportunities.
Indeed, combining technologies is one way in which LBS will gain power, but companies are still experimenting. "Integrating beacons with mobile payments is still bleeding-edge, but it's where the industry will head," Mellinger predicted.
Ultimately though, Brusilovsky said, location-based apps are about putting the customer front and center and keeping the experience personal even when it involves thousands or millions of customers.
"Every fan wants a personalized experience," he said. "Every fan wants to see themselves on the scoreboard. How we do that at scale? That's what we have to figure out."
Dig Deeper on Customer relationship management (CRM)