Share this item with your network:
Technology insights for the data-driven enterprise

iSTOCK/GETTY IMAGES
Evaluate
Weigh the pros and cons of technologies, products and projects you are considering.
Customer personalization brings intelligence to sales and marketing
Generic messages to customers and prospects are losing their effectiveness. Today, tailoring interactions to individuals is crucial to make the sale.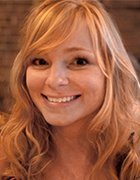 By
Convinced that consumers have too many choices when it comes to making buying decisions, Ivailo Jordanov launched a fashion website based entirely on the concept of customer personalization.
London based Styloko.com has its own algorithm that tailors the shopping experience according to particular interactions, including what products, brands, price ranges, colors, patterns and shapes a customer views.
"As they interact with the site, the site begins to adapt itself to what the person is interested in," said Jordanov, the site's co-founder and director.
Increasingly, customers expect highly personalized interactions with companies regardless of which channel they use. Whether a consumer is viewing an online advertisement, browsing a website or social media page, reading an email or opening a piece of mail, companies are recognizing the need to treat customers like individuals and cater to their needs rather than rely on impersonal mass messages to make sales.
But nevertheless, customer personalization efforts can introduce potential pitfalls when relying upon technology to handle these initiatives, which has led to a backlash among consumers.
"Too much of the [customer] experience has been mechanized to the point where it doesn't feel very human," said Chip Bell, a customer service consultant and best-selling author. "We've experienced more high tech without high touch."
But technology can still help companies design personalized marketing campaigns and add to the overall customer experience. While not every company has the ability, need or desire to follow Jordanov's lead by building a customer personalization algorithm, organizations can seek help from marketing cloud platforms, analytics tools, social listening tools, content management systems and more to help them tailor their messages to customers.
Personalization tools
Several years ago, Time Warner Cable wanted to personalize its online advertising to the interests of specific customers, said Rob Roy, head of e-commerce and digital marketing. Rather than using a generic banner ad, the company wanted to customize online offers to various customer segments.
Time Warner Cable started by buying a Web analytics tool to find out how customers were interacting with the site. Later, they purchased Adobe Marketing Cloud, an integrated online marketing system that includes analytics tools, a social media marketing platform, cross-channel campaign management and more. Now, the company can make advertising decisions based on how a customer has interacted with the website in the past or -- in the case of new customers -- using integrated third-party data, Roy said.
"We're able to provide relevant content at the right time in the right place to the right customer," he said. "The more you personalize, the more well-received it is by customers. They're more likely to accept an ad if it's relevant to them, rather than if it's some random ad."
Dig Deeper on Customer analytics