Share this item with your network: Technology insights for the data-driven enterprise

iSTOCK/GETTY IMAGES
Evaluate
Weigh the pros and cons of technologies, products and projects you are considering.
Customer experience metrics: How do you measure happy?
Customer experience metrics are growing in popularity. But, at a time when organizations want to measure everything, what are the important data points to measure?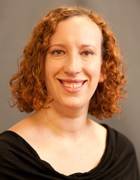 By
Kelly Wolske, a senior trainer at Zappos.com, recounts a call to the retailer's customer service department that lasted more than 10 hours. You might think it dealt with a catastrophic shipping problem or a hopping-mad customer, but no. The call, which resulted in the sale of a pair of Ugg boots, was mostly about living in Las Vegas.
In many call centers, managers would be furious over such a lengthy call. Not at Zappos. "We encourage our agents to take whatever time needed to help the customer," Wolske said. And if that means raving about the steak at a Vegas buffet -- for hours -- that's just fine.
Rather than use metrics based on call handle time or calls per hour, Zappos measures the quality of the customer experience. How satisfied are customers with the calls they just made? Did the agents solve their problems? Or more simply put, Are they happy? And Zappos isn't alone.
There is a growing consensus that a cut-and-dried approach to metrics isn't the best indicator of how well customers are being served. Sarah Stealey Reed, of the International Customer Management Institute, said there is no single metric that can measure customer experience. Rather, there are three main building blocks of a positive experience that should be measured: customer satisfaction, engagement and loyalty. Consider those customer experience metrics.
There are fairly obvious ways to measure customer satisfaction -- more than 80% of companies routinely send out customer satisfaction surveys. An increasingly popular loyalty metric is the Net Promoter Score, which is based on how likely consumers are to pass on the name of a company to somebody else. "Willingness to recommend a product or company to a friend is a good measure of loyalty, because it's a risk," Stealey Reed said.
The easiest way to measure engagement is to look at how many customers a company retains and how much they spend. If customers are going elsewhere, they clearly aren't engaged.
Currently, 78% of contact centers have programs in place to measure customer experience, but they don't always know what to do with the data they gather, Stealey Reed said. "Find the right metrics that will provide you with actionable data," she said. For example, if a company learns from surveys that customers are waiting too long to speak with a call center agent, it should hire more agents.
But companies shouldn't forget about good, old-fashioned metrics. Employee engagement, for one, is often overlooked. "Eighty-five percent of contact center management teams believe happy agents make happy customers," Stealey Reed said. "They are seeing that tie."
Dig Deeper on Customer experience best practices