Share this item with your network:
Technology insights for the data-driven enterprise

alphaspirit - Fotolia
Customer data mining needs a governance plan to propel sales
The difference between traditional data governance and rules surrounding the mining of customer data is an extra layer to prevent the 'stalker effect' that turns away business.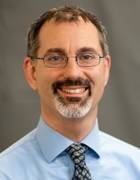 By
Five years ago, most organizations probably didn't see a whole lot of difference between enterprise-wide data governance and customer data governance. Today, however, it's increasingly critical to add a layer of business rules so your data mining engines can find more profitable sales opportunities and drive better customer relationships.
Data governance, in the traditional sense, involves keeping data consistent and accurate across enterprise systems. For those entities in regulated industries, governance also includes a layer of compliance rules that typically limit access to protected information. That can also mean "de-identifying" information when used for research purposes or dissemination on a wider stage. Inaccurate or inconsistent data in customer interactions can lead to inappropriate contact that can possibly damage a company's relationship with a customer.
Customer data governance shares the principles of traditional data governance, while adding business considerations to rein in potential issues with customer data mining before they negatively impact sales. Each brand must set rules to answer questions such as "How much detail is too much detail for us to reveal?"; "What is on-topic, and what is inappropriately off-topic?"; and "How does our brand approach our customers -- conservatively, aggressively or somewhere in between?"
The information companies can learn from tracking customer activity on the web and smartphone apps might reveal insights into customer activities like never before, said Tara Kelly, president and CEO of Splice Software, a Calgary, Alberta-based company that uses artificial intelligence to automate customer text-messaging interactions for insurance, healthcare and financial companies. "But we're begging for a rulebook that says how I can treat every person like an individual, but with guidelines for all of them," Kelly noted.
Regulated industries understand this all too well, said Dan Power, managing director of data governance at State Street Corp.'s Global Markets unit. Many have convened governance committees that set rules for handling customer data. They have no choice. In other industries, establishing rules for customer data mining is an idea that's gaining steam.
"There are basically five drivers going into these programs," Power said. "CRM efficiency -- more revenue through better data, process efficiency, regulatory compliance, making more fact-based decisions around customer data and agility -- being able to make better decisions more quickly."
Jason Perkins, head of business insight and analytics architecture at BT Group PLC, said the London-based communications services company can track things such as the Facebook activities of mobile users at soccer matches or the number of its customers who go into a particular coffee shop and how much time they spend there. Even anonymized, that kind of data "is quite powerful," Perkins said.
Customer data mining does carry risks, he acknowledged. But he thinks customers generally are OK with companies collecting and analyzing data about them in a responsible way as long as they stand to benefit. Perkins said BT is looking to have "more-informed conversations" about its services with customers and to get better at targeting them with ads and entertainment options that match their interests. He noted that BT serves up a lot of promotions for broadcasts of Ultimate Fighting Championship mixed-martial-arts matches to his own mother, "and I don't think my mum is very interested in UFC."
In tailoring its marketing campaigns and promotional offers, though, BT tries not to get too personal with customers to avoid making them uncomfortable -- and losing their trust. Perkins said the company uses aggregated and anonymized data to create microsegments of customers, "but it doesn't get down to a 'segment of one.' We talk a lot about personalization, but it's actually 'someone who's like me' more than it's about me as an individual."
Creating customer data governance policies
Ursula Cottone, chief data officer at Citizens Financial Group Inc., said customer experience management with solid governance of account and transaction data is a big priority for the company that's better known as Citizens Bank, based in Providence, R.I. "We're very, very sensitive about stepping into a place that seems icky," she said. "You don't want to creep out your customers."
The bank also has to comply with privacy rules and "a ton of regulatory stuff that limits what we can do" with customer data, Cottone added. However, Citizens does look to use customer data to point people toward additional services that fit their profile or in which they've shown interest. "If you say you're looking to retire in 10 years, OK, let's plan accordingly for that," she said.
When considering who buys your products or services, some demographic factors can be predictable. Customers from the millennial generation, for example, are generally more accepting of the fact that everything they do online is tracked, Splice Software's Kelly said.
If you add value to the customer with the information, ... that helps them to trust you and builds loyalty.

Lisa Loftisprincipal management consultant, SAS
Older generations, however, might be turned off when they find out how much a company knows about them. Setting business rules around customer data mining that enhance customer experiences starts with creating "buyer personas" for your company's goods and services and developing rules to cater to them. Before rolling them out, test those ideas on people who most closely fit those personas.
"I like to compare it to dating strategies," Kelly said. "If you know that she likes baseball and kind of hates hockey, then talk a little bit more about baseball, right? But don't just talk about baseball and don't just talk about her favorite team, because eventually it's too much. It's too researched and too engineered. Data should not replace authenticity."
Lisa Loftis, principal management consultant at SAS Best Practices, helps customers strategize their customer data mining. She said that the first step is to get a handle on the amount of sales, service and marketing contacts a customer may be receiving from those teams. Then, make sure those teams are working to cut down on the number of contacts with customers and to share any information they've gathered. If there are multiple sources of data on a customer within a company, "it's time to start thinking about these policies," she said.
Another crucial point for B2B companies is understanding the different definitions of "customer" throughout the organization and among business partners, said Holly Lee Sefton, lead business analyst at Independent Health, a nonprofit health plan based in Buffalo, N.Y. Knowing who the customers are and how they may differ from end users will also help an organization set policies around different data sets. "I think that's the biggest pain point for organizations out there, accommodating all those different facets," she said.
Buying into proper governance
In this new world of customer data mining, there will be policy violations. Regulatory compliance issues may sometimes be fireable offenses, especially in cases of intent or negligence. But in companies where there are shades of grey and subtle differences between good and not-so-good uses of customer data, getting employee buy-in is a matter of training.
That training should make clear the incentives and disincentives for the proper use of customer data. After all, good use of customer data drives sales revenues; builds solid brand reputation; potentially yields employee bonuses; and can result in happy, loyal, repeat customers. What's not to like about that?
"Customer trust is the most important thing," Loftis said. "If you add value to the customer with the information that you're using and the analytics to personalize the communication, that helps them to trust you and builds loyalty. It's exactly the same with front-line employees. If your analytics are making the job easier for the front line and helping them to achieve their current objectives and making their conversations with customers more intelligent and more personal, I find that buy-in is much easier to accomplish."
Craig Stedman, senior executive editor of TechTarget's information management websites, contributed to this article.
Dig Deeper on Customer data management