Share this item with your network: BACKGROUND IMAGE: iSTOCK/GETTY IMAGES
Innovation, skills key to an effective customer experience strategy

iSTOCK/GETTY IMAGES
Evaluate
Weigh the pros and cons of technologies, products and projects you are considering.
CEM jobs employ both sides of the brain
Every customer experience management project needs a creative thinker, but what about a numbers guy or a people person? Success depends on getting all three in one hire, industry observers say.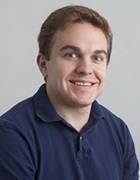 By
If Don Draper spent half his time poring over pie charts and coffee-stained spreadsheets, he might not be so compelling as the chain-smoking and creative advertising exec portrayed in AMC's popular television show Mad Men.
But the number crunchers are the real characters in marketing departments today, as companies place more value on employees with both creative insight and analytical expertise. In fact, the ability to analyze data has become a critical skill for companies looking to improve their customer experience management (CEM) practices.
"Marketers today have to be left-brain and right-brain thinkers," said David Aponovich, a senior analyst at Forrester Research Inc. in Cambridge, Mass. "You have to think technically and creatively to be more efficient and gain insight into the customer."
CEM jobs have become more prevalent in the past few years—starting at the top with executive titles like "chief customer officer" and "chief experience officer."
Bruce Temkin, managing partner at Temkin Group in Newton, Mass., estimates there are now 100,000 customer experience professionals in North America. Despite the new titles, those employees often rely on marketing skills to use the CEM technologies that gather companies' customer experience data.
"They need to know how to analyze Web analytics, measure campaigns and their performances online," Aponovich said. "The ability to measure everything online is a blessing and a curse. You can measure everything, but you have to figure out what you should be measuring and what to do with that data."
Training must focus on analytics to prepare employees for the digital and data-driven environment, but companies must also pay attention to basic socialization skills. Empathy is particularly important to improve customer experiences.
"They don't teach it at school," said Denis Pombriant, founder of Beagle Research Group LLC in Stoughton, Mass. "People can process technology, but if you don't have empathy for people, you fail at the first step. Empathy starts the snowball rolling down the hill."
The higher-ups have to lead by example, too. By interacting and engaging directly with customers, executives set expectations for other employees and gather anecdotal evidence.
Ed Thompson, an analyst at Gartner Inc., in Stamford, Conn., said executives play a fundamental role in improving CEM.
"Find out how important [customer experience] is to them and how serious they are," he said in an October video interview with MyCustomer.com. "If they're not serious, you can spend a lot of time and effort and not get very far because everybody knows they don't really care. If they are serious, put a team together around it and give them some power."
Companies that empower their front-line employees by trusting them to freely interact with customers in turn obtain greater insight and understanding of their patrons, which brings huge benefits back to the company.
"It's not so much a skill set as opposed to the company putting employees in a position to have the knowledge they need to resolve customer problems," said William Band, a principal analyst at Forrester.
Ceding some control over low-level employees—and emphasizing trust in the organization—creates the freedom that will build stronger relationships with customers.
"They have to be given leeway to do more than their job," said Paul Greenberg, author of the bestseller CRM at the Speed of Light and president of the Washington, D.C., consultancy The 56 Group. "You have to allow employees to fix customer problems without jumping through hoops," Greenberg said.
The ability to interpret emerging programs, like customer journey mapping and voice of the customer processes, is also important, Temkin said. Customer journey mapping is a visual tool to find out how customers interact with people in the organization, and voice of the customer programs define and evaluate customer expectations.
"The reason customer experience is getting more attention now is that it's no longer an empty ambition," Temkin said. "Companies are building skills that are systematically improving customer experience."
Employees filling CEM jobs must have the skills to gather and analyze those kinds of results, several analysts said, but an emphasis on company values in the organization comes first, much like the internal strategic process that should come before any purchase of CEM technologies.
"When you're an employee, you want to feel valued by your employer, and customers want to feel valued by companies," Greenberg said. "The contexts are different, but the ultimate outcome they're looking for is the same."
Dig Deeper on Customer experience best practices