Share this item with your network:
Technology insights for the data-driven enterprise

Sergey Nivens - Fotolia
Businesses need to adapt to reap the benefits of AI products
Enough data and organizational hurdles are among the reasons businesses fall short when using artificial intelligence tools in their processes.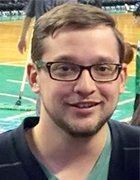 By
The benefits of AI products for business processes are apparent. The problem is getting to the stage where an organization is able to reap those benefits. That process can be more difficult, time-consuming and expensive than more traditional productivity app implementations.
The obvious hurdle is the big data conundrum. For AI to provide the insights companies are hoping and paying for, it typically needs to have massive amounts of data to feed the system. However, the greater underlying problem when implementing AI products is the cultural shift needed to gain the most insights. Organizations are set up to receive and reward specific people for providing insights, and some annual budgets are laid out in a way that AI-based insights could alter dramatically.
"Marketing departments are set up in ways that don't use AI today," said Joe Stanhope, principal analyst at Forrester Research. "We have budgets and people and suppliers and technology, and AI doesn't lay waste to that, but it is disruptive. It may even change how companies are organized."
AI thirsts for data
AI products, cognitive computing and machine learning all require the same lifeblood: data. The more data that's fed into the algorithms, the better the insights gained. But what's the right amount? Can companies lacking enterprise amounts of data still benefit from AI?
"AI needs a lot of data," said Ian Barkin, co-founder and chief strategy officer of professional services consultancy Symphony Ventures. "Some tools suggest it's comfortable with unstructured data, but when you look under the hood, you find people working very diligently."
[AI] changes our process because it can accelerate things so quickly.

Joe Stanhopeprincipal analyst, Forrester Research
While Salesforce is hoping Einstein's tagline of "AI for everyone" proves to be true, there's some skepticism that small data sets won't make Einstein churn. "Einstein is not designed for everybody," said Alan Lepofsky, vice president and principal analyst at Constellation Research. "You need a lot of data to drive those insights. You have to have tens of thousands of customer records and support coming in. You won't drive insight on small amounts of data."
Jim Sinai, vice president of marketing for Salesforce Einstein, countered that "the important thing to think about is there are all different kinds of data. For smaller businesses, they may not have a lot of it. But to do a lead score, you don't need tens of thousands of pieces; you just need a few hundred rows of data."
Shiny and powerful weapon
With any colossal shift in thinking comes a delay in acceptance of those thoughts. A well-known example has been the work of Oakland Athletics executive vice president Billy Beane of Moneyball fame, who convinced a generation of gut-feeling decision-makers entrenched in the very traditional baseball world to start trusting analytics outcomes and insights.
The same upgrade in approach will be required in business applications for organizations to reap the benefits of AI products and insight. "What we see happening here is organizations will have AI systems and still all get together in a room and sit there and play with spreadsheets and not bring any of that [insight] to the decision-making process," said Ed See, a principal at Deloitte Digital, a branch of the Deloitte consultancy. "Sometimes when a new tool comes along, it's a shiny object, but this new shiny object is a really powerful tool. You have to rethink how you do things and what you're willing to alter in the current decision-making process."
Big data powers AI's development
Artificial intelligence is a relatively old technology that's taking on a new life of its own.
If AI products can constantly optimize marketing campaigns or target sales leads, budgets need to reflect that flexibility, and decision-makers need to risk being wrong at times. "Companies need to think culturally: Do they accept this system? And how do we develop trust in this system, and when does it require human intervention?" Forrester's Stanhope said. "[AI] changes our process because it can accelerate things so quickly."
Blueprint for AI business apps
Questions still need to be answered, capabilities still need to be proven and some management teams may still need to be convinced of AI's value before making the investment. But there's no denying AI's growing presence and potential.
For Sinai, it's reminiscent of a previous tech industry migration that changed the way business is conducted. "If you buy any pp as a service, it just runs on the cloud; there's no conversation about it," he said. "We will get to a place in five to eight years where AI apps are the norm and those static, form-driven apps -- those are the legacy apps."
The hope for technology companies invested in the migration to AI business apps is that adoption will be similar to the ways AI has cemented its place in the consumer market. "Generally, there is a lot of experimentation in consumer products; you throw things out to test the market. Businesses want something more predictable," said P.K. Agarwal, CEO and dean at Northeastern University -- Silicon Valley. "Now, machines are more powerful and combine that machine learning with big data, and things will happen much faster."
With access to multiple channels of engagement, consumers have come to expect faster and better service in the moment. "Marketers are looking at an accelerated philosophy of more and more data as they interact with customers across more and more touch points," Stanhope said. "And we expect marketers to keep up with us."
Next Steps
How to use AI for business benefit
AI technology poised to power mobility
Now is the time for AI tools
Artificial intelligence is changing retail
Dig Deeper on AI for sales