Definition
chief experience officer (CXO)
A chief experience officer (CXO) is an executive who ensures positive interactions with an organization's external customers. A chief experience officer communicates the value proposition -- as in what will make customers choose one company over others -- of the organization. They will do this by using the customers' language and interacting with the customer through their preferred communication channels to ensure a positive customer experience. One of the primary goals of a CXO is to continually provide and improve a positive customer experience (CX).
Content Continues Below

Download this free guide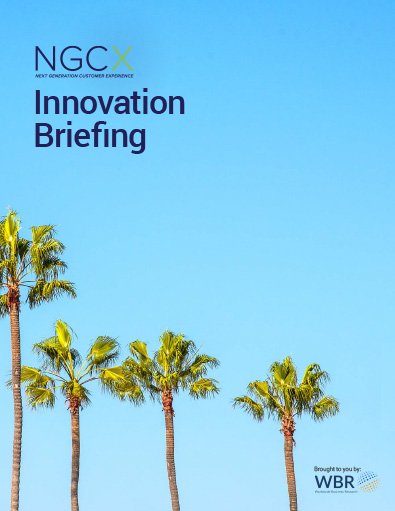 Report: How Nike, Netflix, and Delta Are Expanding Their CX Strategies
Here's a recent report from Worldwide Business Research (WBR) that explores how Netflix's commitment to personalization is impacting customer expectations, Nike is turning data into unrivaled customer experiences, Wendy's is driving customer experience through digital, and more.
The job title "chief experience officer" is increasingly replacing that of the Chief Customer Officer in retail and entertainment industries, as well as Chief Activity Officer in both healthcare and travel. Additionally, nearly any other company could fit a CXO role.
What a CXO does
A CXO will typically have oversight of an entire customer journey. To accomplish this, creating a customer journey map is crucial. Customer journey maps are a diagram or multiple diagrams that depict the stages customers go through when interacting with a company. Customer journey maps are data-driven, can help create a positive interaction between companies and individuals as well as help predict the path of future customers as well.
In the enterprise, the CXO oversees a team that monitors customer interactions and assures that the company is adequately responding to complaints, concerns and suggestions for improvement. Corporations interact with their customers through many avenues, including social media platforms and customer-feedback forum; the CXO integrates these channels to ensure a smooth flow of usable information between the enterprise and its user base.
Because of the constant flow of usable information, the CXO consistently directs responses to user needs, which often involves employing data analytics teams to digest various forms of communication and customer information, as well as social media management software and teams. Many CXOs also rely on an executive dashboard to monitor these resources and extract customer intelligence useful to the business.
How various organization use a CXO
The CXO is part of the c-suite -- a collection high-ranking executive titles within an organization. The C in c-suite stands for chief. The CXO title is considered very important when during the sales experience. As such, many organizations will look at a CXO to incubate customer experience when it comes to marketing and customer service.
Without the implantation of a CXO, an organization may not have a defined way to extend customer experience beyond care and support services. CXO's will oversee the customer lifecycle, ensuring that -- whatever area the title is incorporated in, they will help ensure a positive customer experience. Typically a CXO will be in charge of increasing customer and employee understanding, designing and delivering positive customer experiences, keeping a customer's viewpoint in any decision-making processes as well as keeping track of key performance indicators (KPIs).
This was last updated in
April 2020
Continue Reading About chief experience officer (CXO)
Dig Deeper on Customer experience (CX) management