Meet the Editors
SearchCustomerExperience has a team of dedicated editors who bring you the best customer experience information from around the web. Our staff searches the web daily for the latest news and technology updates. We also keep in constant contact with users and top technical experts to bring you a constant stream of fresh, original content. Here's a look at who's behind the site: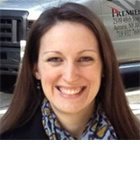 Alyssa Provazza Editorial Director [email protected]
Alyssa Provazza is editorial director for TechTarget's Enterprise Software and Services Group, which covers business applications, information management and end-user computing topics. She also oversees Data Science Central, acquired by TechTarget in 2020. Previously at TechTarget, Alyssa was a site editor and writer covering end-user computing.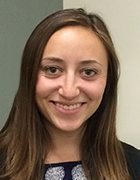 Erica Mixon Senior Site Editor [email protected]
Erica Mixon is a senior site editor in TechTarget's Enterprise Software and Services Group. She edits tips and other content and writes articles. Prior to joining TechTarget in 2016, Erica was a content specialist at Argosight, where she covered the human capital management industry. Erica graduated from Emerson College in 2015 with a B.F.A. in writing, literature and publishing.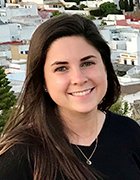 Demetra Edwards Associate Site Editor [email protected]
Demetra Edwards is an associate site editor for SearchCustomerExperience and SearchContentManagement. Prior to joining TechTarget in November 2019, she worked as a technical editor at Analog Devices. She spent a year teaching English in Spain following her graduation from Wheaton College in Massachusetts in 2017.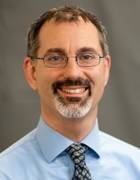 Don Fluckinger Senior News Writer [email protected]
Don Fluckinger covers CX management and its enabling technologies (CRM, service/support, marketing automation, sales automation, e-commerce, call center and digital experience) for SearchCustomerExperience. He also covers content services platforms and their allied systems for SearchContentManagement. His previous articles appeared in publications and websites including SearchHealthIT, Ziff Davis's PDFzone.com, Briefings on Hospital Safety, The Boston Globe, Billboard and Antiques Roadshow Insider. A music diehard and vinyl blogger, Don cranks up the rock, jazz, blues or funk -- and rips off the knob.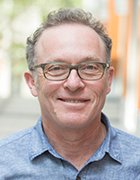 Shaun Sutner News Director [email protected]
Shaun Sutner, a journalist with more than 25 years of newspaper experience, directs news coverage for the sites in TechTarget's Information Management Group: SearchBusinessAnalytics, SearchContentManagement, SearchCustomerExperience, SearchDataManagement, SearchOracle and SearchSQLServer. He was previously a senior news and features writer covering health IT and HR software at TechTarget. Sutner's newspaper career included investigative reporting and covering the Massachusetts Statehouse and politics for the Worcester Telegram & Gazette. He has written about snow sports as a T&G columnist and correspondent for 14 years. Sutner's interests also include hiking, tennis and popular music.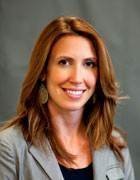 Bridget Botelho Editorial Director, News [email protected]
Bridget Botelho joined TechTarget as a reporter in 2007 and has covered a variety of technologies including hardware, operating systems, virtualization, cloud computing and artificial intelligence, as well as broad IT industry trends. She has served as a site editor, a News Director, and now leads TechTarget's team of reporters as Editorial Director, News. In this role, she drives coverage of breaking technology news and trends, while ensuring the news team adheres to journalistic quality and ethics standards. Prior to joining TechTarget, Botelho worked as a reporter for daily and weekly newspapers. She graduated from Northeastern University's School of Journalism in 2002.